Sirius-XM: It's about time
FCC chair Kevin Martin is supporting the satellite radio merger. Final approval of the deal has been long overdue for both customers and investors.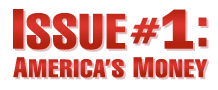 Issue #1: America's Money - Everyday on CNN
NEW YORK (CNNMoney.com) -- Sirius Satellite Radio and XM Satellite Radio are one step closer to finally completing their merger. For investors and consumers, it can't happen soon enough.
The two companies announced their merger nearly 16 months ago. Shareholders approved it in November. Many customers have been eagerly awaiting the chance to sign up for one package that would give it Sirius and XM programming.
And the Department of Justice gave the deal its blessing almost three months ago. So the only hang-up for the merger is a green light from the Federal Communications Commission.
According to several published reports today, FCC chairman Kevin Martin has indicated that he would support the deal. The next step is for Martin to call for the remaining members of the FCC to vote on it this week.
Shares of Sirius (SIRI) and XM (XMSR) gained about 5% this morning on the news. But both stocks are still well below their pre-merger levels.
Each stock has been dogged by concerns that the merger may not actually get regulatory approval. In addition, the weakening economy has raised doubts about whether the two firms will be able to keep adding enough new subscribers to satisfy Wall Street.
I've argued for some time that the deal should go through and would be a good one for consumers.
On the competitive front, it's hard to argue that the combination of Sirius and XM, while technically a monopoly in satellite radio, would really quash competition since the market that Sirius and XM compete in is much broader than just satellite radio.
First, of course, there's free terrestrial radio from the likes of station owners Clear Channel Communications (CCU, Fortune 500) and CBS (CBS, Fortune 500). Then there's portable music players and phones such as Apple's (AAPL, Fortune 500) ubiquitous iPod and iPhone. Heck, there are even navigation systems, like some in the Garmin (GRMN) nüvi series, that let you play MP3 files.
In fact, the increased number of options for music, sports, news and other forms of audio entertainment was one of key factors identified by the DOJ when it approved the merger in March.
As for the potential impact on existing Sirius and XM subscribers, executives from both companies have already agreed to prize freezes for rate plans, a condition that Martin was calling for.
The two firms have also agreed to some so-called a la carte offerings that allow consumers to pick and choose select channels instead of being forced to buy a more expensive package that gives them every channel. That was also something that Martin was demanding.
Add all this up and it gets harder and harder to justify the merger being prevented by the government.
If the deal finally goes through, consumers who've been longing to sample the best of what each has to offer (for example, Major League Baseball on XM as well as National Football League games on Sirius or shock jocks Opie and Anthony on XM in addition to their rival Howard Stern on Sirius) will finally be able to get their fixes without needing to sign up for two separate services.
And investors who've been betting that the satellite radio business will one day be as lucrative as cable and satellite television may finally be rewarded as well.
Sirius and XM have both been faced with huge upfront expenses - i.e. launching and maintaining their satellites. They've also had sizable marketing budgets as each tried to lure subscribers from the other. Then there's high cost of talent. Howard Stern, for example, signed a 5-year, $500 million contract in 2004.
Neither Sirius nor XM is expected to make money this year, next year or even in 2010. And only Sirius is forecast to post a full year of positive cash flow by 2010.
So the sooner that the two companies are finally allowed to combine, the quicker they can get down to trying to finally figure out how to make satellite radio a profitable business for the long-term.
Issue #1 - America's Money: All this week at noon ET, CNN explains how the weakening economy affects you. Full coverage.
Are you buried under a pile of debt and need help getting out? Did you recently manage to pull yourself out of debt and want to share your story? Tell us about your experience with debt and how the current credit crisis is affecting you.. Send us your photos and videos, or email us to share your story.

Features

These Fortune 100 employers have at least 350 openings each. What are they looking for in a new hire? More

It would be the world's second-biggest economy. See how big companies' sales stack up against GDP over the past decade. More