Love the home you're stuck with
Trapped in a house you don't want but can't sell? Here's how to make it more livable while you wait for the rebound.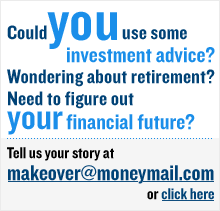 (Money Magazine) -- When prices were soaring, credit was flowing and selling was as easy as jamming a FOR SALE sign into your front lawn, the simplest way to upgrade your home was to sell and get the heck out of it. In other words, move to a bigger and better one.
True, some homeowners spent hundreds of billions of dollars renovating their digs during the boom times. But many saw those renos simply as a necessary step to get their homes ready to trade in.
Well, here's a crazy idea. Rather than tackling improvements as a way to move on up, why not do them to make yourself happier staying put for a while? You might not have a choice. With home sales down nearly 18% over the past year, it's a spectacularly lousy time to put your place on the market.
"It was a lot easier to justify trading up when prices kept going higher," says Daniel McGinn, author of "House Lust," a book chronicling America's fascination and obsession with homes. "But now that they're stagnating or going down, people are being forced to find ways to turn their homes into places where they want to live."
So if you can't be with the one you love, love the one you're with. Give your house the features you've been wanting the next one to have, from a luxe breakfast bar to a spa bathroom.
Don't fixate on each improvement's immediate payback. When you get around to selling after the market improves, you'll probably recoup most (though not all) of the costs - and maybe you'll find you've been liking the place so much that you don't want to move after all.
We recently surveyed dozens of realtors around the country to find out what homeowners are looking for in their next house. The same three answers kept popping up: more space, more modern conveniences and a few touches of luxury. Here are the smartest ways to get them - right now.
What you want: More space
Despite all the talk of how homes in the future will be smaller, today Americans still crave elbow room. Homeowners who bought recently or plan to buy soon say that they want their next house to have around 30% more square footage, on average, according to a 2007-08 survey by the National Association of Home Builders.
So what are your options if your house feels tighter than Carrie Bradshaw's closet?
Create the illusion of size. If you're saddled with the claustrophobic rooms (and overabundant doors) of the typical Cape or other starter home, begin with this simple and cheap fix: Take unneeded doors off their hinges and stow them away. Either live without them or install glass French doors in their place (they run about $400 each). The interior of your home will immediately feel lighter and more spacious, designers say.
If that's not enough, get out the sledgehammer. Surveys show that 40% of homeowners want only a half wall separating the kitchen from the family room; another 38% want no wall at all. Removal costs vary ($1,500 to $4,500), with load-bearing walls at the high end of the range.
Convert wasted space into living space. There may be no need to add to your current floor plan. Just finish your basement or another underused area, suggests Heather Harrison, a realtor in White Plains, N.Y.
A project like this can easily run $15,000 to $25,000, depending on how fancy you make it - but there's no cheaper way to expand your living space. By doing so, you can create a home office, playroom, or guest room. Even better: You can expect to recoup about 75% of your costs when you sell.
Add an outdoor room. In the past few years there's been a surge of interest in creating outdoor living space, according to surveys of architects. The good news: It doesn't take much to change your existing porches, decks and patios into "outdoor rooms."
To give a sense of enclosure, for instance, add hedges, fences or stone walls ($1,000 to $6,000). For shade, think about installing a retractable awning ($2,000 to $4,000; see durasol.com and sunsetter.com) or a vine-covered pergola ($3,000 to $5,000).
Or enclose your porch and turn it into a sunroom. It might cost $10,000 to $20,000, but sunroom additions pay you back nearly 60% of the costs at sale.
What you want: More modern conveniences
In a starter home you might be willing to put up with little annoyances like hauling window air conditioners around at the change of seasons or lugging laundry baskets up and down the basement stairs. But you don't need a change of address to eliminate these hassles.
Add a second sink. You can make a master bath - or any shared bathroom - more efficient by adding his-and-hers sinks. It can be a simple fix (estimated cost: $3,000 to $4,000 for a double sink vanity plus installation), but one that can pay huge happiness dividends (read: fewer early-morning spats between you and your spouse).
"There's certainly no worry that dual sinks are going to go out of style," says Minneapolis realtor Jesse Grumdahl. "Not as long as we all continue to lead such busy lives."
Build a laundry room. Most homeowners think of a separate laundry room as a "must have," according to a recent survey. But the vast majority don't want to have to trek to a dark, dingy basement to get to it.
The most popular option: Add a laundry area near your master bedroom. You can do this as part of a bathroom remodel ($6,500 to $8,500) or by putting stacking units and a floor drain in a former linen closet ($2,500 to $3,500).
Add central air. Except in those few blissful regions where the mercury hovers around 75°F all year, a whole-house cooling system ($6,000 to $16,000, depending on the size of the house and whether you already have ducts) is a no-brainer. There's a health bonus too: It'll dehumidify, which discourages mold growth, and filter out allergens.
What you want: A bit more luxury
Go ahead: Pamper yourself a little. "As long as you keep the improvements in line with the scale of the house, harmonious with its styling, and no more than a baby step fancier than the other houses on your block, you'll get your money back once the market stabilizes," says Leslie Sellers of the Appraisal Institute. That's especially true if your idea of luxury centers around the bath or kitchen.
Turn the master bath into a spa. "Make it spacious and uncluttered and give it a calming color, stone and wood surfaces, and a big soaking tub," says New York City realtor Deanna Kory.
If square footage permits, plan a shower stall plus a freestanding separate tub ($4,000 to $6,000 for a standard tub and shower; $8,000 to $12,000 for high-end fixtures).
Another popular "everyday luxury": a multihead or "car wash" shower ($2,000 to $4,000) that envelops your body with jets of water in all directions. Think what you'll save on massages!
Upgrade the kitchen. Nothing says luxury like a great-looking kitchen. A gourmet chef might crave commercial-grade appliances ($5,000 to $10,000 and up), but surveys say they're becoming less important to the rest of us.
Don't spend tens of thousands just to keep up with the Joneses. If your family uses the kitchen mostly for eating takeout or doing homework, skip the high-end gear and focus on a breakfast bar on the island or peninsula ($2,500 to $6,000).
Try to avoid trendier surfaces like concrete and stainless steel. "Who knows if granite will still be the In surface in 10 years, but it certainly won't be passé," says Schaumburg, Ill. realtor Joe Stacy. One thing he guarantees: The Formica you've got now will not be back in style. Ever.

Send feedback to Money Magazine
Features

These Fortune 100 employers have at least 350 openings each. What are they looking for in a new hire? More

It would be the world's second-biggest economy. See how big companies' sales stack up against GDP over the past decade. More