The Fed's missing link
Elizabeth Duke has qualities her fellow Fed governors do not - and that's why the central bank so desperately needs its newest addition.
Last Updated: July 8, 2008: 11:04 AM EDT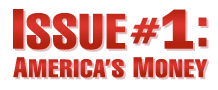 Issue #1: America's Money - Everyday on CNN
NEW YORK (Fortune) -- Elizabeth "Betsy" Duke, the newest addition to the Federal Reserve's chief policymaking group, is a lifelong commercial banker who many Fed watchers hope can balance out a board riven by inflation pressures, a weakened Wall Street, and a slowing economy.
Duke, 55, began her banking career as a part-time teller and eventually became, in 2004, the first woman to chair the American Bankers Association, the banking industry's key trade group. Known among her peers as tough, smart and tireless, Duke is also the only member of the Federal Reserve Board with commercial-banking experience. Fed watchers expect her to play a key role in the Fed's ongoing examination of mortgage lending standards and bank regulations.
As one of seven Fed board members, Duke will help set the country's monetary policy, which includes interest rates and banking standards. The Senate confirmed Duke to a four-year term on June 27.
"The Federal Reserve's job is not only to tend to macro economic conditions, it must also ensure the integrity of borrowing and lending," said Lacy Hunt, a former Fed economist who is now the chief economist at Hoisington Investment Management. "The regulatory process obviously broke down in a massive way; and one can't help but wonder whether we should have had more actual bankers on the board."
Anthony Crescenzi, chief bond strategist at Miller Tabak, agrees. "The Fed is doling out $75 billion in loans every other week. It's essential to have someone with banking experience who can be outspoken and knowledgeable about regulatory issues," said Crescenzi.
Duke, a graduate of the University of North Carolina who majored in theater, has spent 32 years as a banker, including stints as chief operating officer at Portsmouth, VA-based TowneBank and as executive vice president at Wachovia Bank (WB, Fortune 500).
"On the job everyday, Duke saw how monetary policy affected banks and businesses," said Crescenzi. "The rest of the board is made up of people who focus on theory and data."
Building consensus
By way of contrast, Fed chairman Ben Bernanke is an academic who has taught at Stanford and Princeton, and whose work focused on the Great Depression. His vice chairman, Donald Kohn, has held several positions within the Fed system and published extensively for think tanks. Kevin Warsh worked in the mergers and acquisitions group at Morgan Stanley (MS, Fortune 500). Randall Krosner, whose term has expired and awaits renewal, has worked as an academic at various Federal Reserve banks, the Securities and Exchange Commission, and the University of Chicago law school. And Frederic Mishkin has taught at various elite schools, including Columbia University and Northwestern.
As a member of the board, Duke will also vote on how long the Fed will keep lending to investment banks, an emergency authority that was created after Bear Stearns collapsed in March. She'll also have a say in just how the Fed should regulate these big Wall Street firms.
But the slowing economy is not the only problem she'll debate. Inflation fears are being fueled by higher energy and food prices; and it seems that one issue cannot be solved without exacerbating the other. Bernanke, Kohn, and New York Fed President Timothy Geithner are facing increasing pressure to raise interest rates from regional reserve bank presidents who are far more hawkish on inflation. The Federal Reserve System is made up of 12 regional banks, whose presidents rotate on the board.
Those who have worked with Duke say she'll likely be a pragmatist and a consensus-builder on a board noted for its rancorous debates on how to deal with inflation.
"She is fully aware of the trade-offs involved in thinking about monetary policy," said John Weinberg, a research economist who worked at the Richmond Fed while Duke was a director from 1998 to 2000. "She makes reasoned judgments and builds consensus."
Even inflation hawks like Richmond Fed president Jeffrey Lacker have praised Duke. "We have a reputation as a bank for being very strident about controlling inflation and Betsy is well aware of the damage that persistent inflation can inflict on the economy," said J. Alfred Broaddus Jr., who served on the Fed Board and was head of the Richmond Fed while Duke was a director.
"But she also knows how difficult it is when the economy turns weak for small businesses to survive," he added. He considers her to be a persuasive debater who understands that the best decisions are those that bring as many people under the tent as possible.
"Her mandate is to promote the economic welfare of the country and she will vote with that long-term view in mind," said Broaddus.