Our trademark long-term portfolio can help put you on the road to a secure future.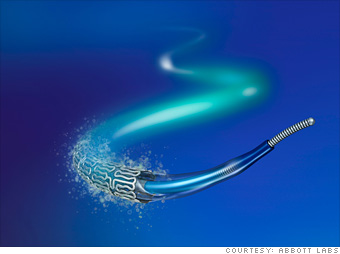 Ticker:
ABT
Market cap (billions): $83.6
P/E ratio*: 19
Earnings growth**: 11%
Dividend yield: 2.6%
Abbott Laboratories, the fourth-largest drugmaker in terms of annual sales, has had tremendous success with fast-growing drugs like Humira, an anti-inflammatory, and Kaletra, an HIV treatment. Earnings in its last quarter surged 35%.
Despite the success of its pharmaceutical division, CEO Miles White is determined to keep focusing on the company's medical devices branch, which has emerged as a leader in drug-coated stents. White thinks this approach will help Abbott weather the regulatory and patent-related stumbling blocks that are hitting its pure pharma rivals.
NEXT: GROWTH AND INCOME:
Coca-Cola
Last updated June 20 2008: 2:35 PM ET
Email
|
Print
|

Digg this story
|
RSS
Criteria include long-term earnings growth equal to or greater than the S&P 500's estimated 7% rate, dividend yield greater than the S&P 500's 2%, and P/E ratios below 27.
*Based on previous 12-months' reported earnings.
**Wall Street estimates for the next three to five years.
Source: Zacks Investment Research