Frequent fliers: No more free ride
As fuel prices shoot up, more airlines are adding fees to cash in your miles.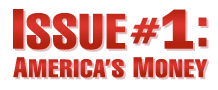 Issue #1: America's Money - Everyday on CNN
NEW YORK (CNNMoney.com) -- The old adage - Nothing in life is free - is the new reality for frequent fliers.
As a struggling airline industry looks for new ways to alleviate high fuel costs, it is becoming increasingly difficult for passengers to cash in miles and expect them to cover the cost of a ticket.
On Sept. 15, Northwest Airlines (NWA, Fortune 500) is set to impose fuel surcharges on its WorldPerks frequent flier program, including fees of $25 within North America, $50 for trans-Atlantic flights, $100 for trans-Pacific, $75 for flights within Asia and the South Pacific, and $50 for "all other itineraries."
Delta Air Lines (DAL, Fortune 500), the carrier that's in the process of acquiring Northwest, has already added fuel surcharges for frequent fliers. On Aug. 15, Delta imposed $25 fuel surcharges for its SkyMiles frequent flier program within the U.S. and Canada, and a $50 surcharge for international travel beyond Canada.
When Northwest announced the impending fees back in July, Chief Executive Doug Steenland said in a press release that it was "a temporary service fee to partially offset our fuel costs. As fuel comes down we will re-visit this decision."
That was two days before oil prices hit their record high of $147.27 a barrel. Fuel prices have dropped significantly since then, with oil trading at about $106 a barrel on Friday.
Tim Winship, editor of the travel advice site SmarterTravel.com, said that as fuel prices continue to fall "any new fuel surcharge is likely to be met with skepticism and anger by travelers. Presumably the airlines know that."
But the industry group Air Transport Authority still expects the airlines' fuel costs to total $61.2 billion this year, up nearly 50% from $41.2 billion in 2007.
"It's just another way that airlines are trying to recoup their increased fuel costs," said Raymond Neidl, airline analyst for Calyon Securities. "I'm expecting that other airlines will follow suit."
Who's next?
Travel gurus point to UAL Corp.'s (UAUA, Fortune 500) United Airlines. "United is next most likely, simply because they're always ready to follow other carriers' lead in such matters," said Winship.
Rick Seaney, chief executive of the air travel information site Farecompare.com, agreed that United is next in line "because at the moment they don't have a fuel surcharge or redemption fee other than [for] last-minute [fees] and they have not been bashful firing out airfare hikes this year."
Other fees for frequent fliers
Other airlines have added processing fees, which are paid when frequent flier redeem miles, with larger fees for reclaiming miles after canceling a flight. US Airways (LCC, Fortune 500) has added a processing fee of up to $50 for its frequent fliers, as well as fees for reissuing or redepositing miles of $150 for domestic flights and $250 for international.
"Re-deposit and change fees are there to try to dissuade members from switching their itineraries," said US Airways spokeswoman Valerie Wunder. "When this happens, the ability of other members to obtain an award seat is negatively impacted."
Continental Airlines (CAL, Fortune 500) also charges $150 to frequent fliers who re-deposit miles from canceled flights. AMR Corp.'s (AMR, Fortune 500) American Airlines also has processing fees for its frequent fliers and has added upgrade fees of $30 minimum.
These are similar to the fees applied for changing flights. Delta charges fees of $75 to $150 to changes within 20 days of departure for frequent fliers, with the highest fees paid for changes made within three days. Northwest charges a $50 fee for frequent fliers who change or cancel their reservations. American Airlines also charges a $50 fee for changing reservations within 20 days, or $100 for within six days.
Seaney of Farecompare.com said that as time goes on and the fees pile up, frequent flier programs are bound to become less popular, but he's not predicting their demise.
"I don't believe that frequent flier miles will go extinct," he said in an email to CNNMoney.com. "I do, however, believe that loyal frequent fliers will continue to realize that frenzied accumulation of miles isn't worth the effort."

Features

These Fortune 100 employers have at least 350 openings each. What are they looking for in a new hire? More

It would be the world's second-biggest economy. See how big companies' sales stack up against GDP over the past decade. More