Americans think Madoff's behavior is common - poll
A CNN poll shows that many people think fraud occurs often in financial institutions, and that more government oversight is needed to stop it.
Photos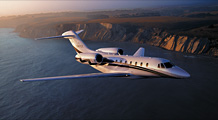 NEW YORK (CNNMoney.com) -- Most Americans believe that investment fraud like the recently revealed Ponzi scheme run by Bernard Madoff happens regularly on Wall Street, according to a recent survey.
In a CNN/Opinion Research poll, 74% of those surveyed said they think Madoff's behavior is common among financial advisors and institutions. The Securities and Exchange Commission alleges that Madoff operated a $50 billion Ponzi scheme - the largest in history - that cost some of the world's largest financial firms, charitable foundations and individual investors hundreds of millions of dollars each.
Of the more than 1,000 American surveyed from Dec. 19-21, 59% said the government regulates the stock market and financial institutions too loosely. Just 22% said government regulation is too tight, while 18% said the government's current market oversight is exactly right.
Americans are more supportive of additional market regulation than they were just a few months ago. In an earlier poll conducted in September, only 50% of respondents said there was too little government oversight, while 26% said the government was regulating the markets too much.
Government regulation has been a hot political topic since the credit crisis began in mid-September. Many Democratic lawmakers have accused the Bush administration of allowing institutions and investors to operate with too little oversight, leading to irresponsible bets and illegal activity that spelled disaster for the markets.
Bush appointee Christopher Cox, the SEC's chairman, has been widely criticized for failing to act on information that could have prevented Madoff's scheme. Cox said last week at a Congressional hearing that "credible information" had been brought to the SEC's attention over a period of nearly 10 years about Madoff's activities, but no formal investigation was made.
Investor anxiety about the ongoing recession and shaky credit situation have caused extreme volatility in the financial markets this year. The S&P 500 index has lost 41% so far in 2008, and has fallen 30% since the credit crisis hit on Sept. 15.
As Americans search for a safe place to put their funds, the vast majority - almost three-quarters of those polled by CNN/Opinion Research - said they would rather place money in a bank or stuff it under the mattress than invest it in stocks or bonds.
If given $1,000 and told they could not use it to pay down debt or buy anything, 45% said they would deposit it in a bank, and 29% said they would keep the money in their own homes. Only 24% said they would invest the money in stocks or bonds.

Features

These Fortune 100 employers have at least 350 openings each. What are they looking for in a new hire? More

It would be the world's second-biggest economy. See how big companies' sales stack up against GDP over the past decade. More