In-your-face consumption is so 2007
How living extra-large became the norm - and why it will be again someday.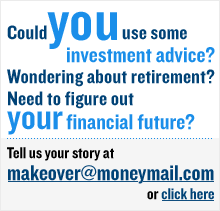 (Money Magazine) -- Kathleen Fuld, wife of the former CEO of now defunct Lehman Brothers, reportedly went shopping at luxury purveyor Hermès not long ago. This in itself is not remarkable. Even though her husband no longer sits atop one of the biggest investment banks in the nation, presumably the couple is not exactly impoverished.
What is interesting is how she exited the Manhattan store. According to the website the Daily Beast, instead of toting her purchases in one of Hermès' signature orange shopping bags, she carried a plain white bag instead.
Even among those of us with the means to toss Benjamins around like confetti, in-your-face consumption - practically a national sport until just last year - is out.
Most of us don't want to be linked to memories of the highflying economy that ended up in such failure. Movies like "Confessions of a Shopaholic" aside, grabbing for the last pair of Pucci boots on the shelf - or even wearing Pucci boots at all - just feels wrong.
To understand how we got here, it helps to understand how the culture of conspicuous consumption took root in the first place. People like to claim that they buy only what they really want. But studies show that we are far more influenced by what other people purchase than we care to admit. If you're trying to figure out how big a house you should buy, what do you do? You look at the houses that people around you are buying.
After years of good times, the mix of snobs and followers raises the bar, and finally everyone ends up spending too much. The nation becomes overloaded with debt. And, well, you know the rest.
Our tendency to mimic peers isn't limited to spending. Scientific research shows that obesity, smoking, even our moods, are "contagious" at the social level, often below our conscious awareness. But you're especially susceptible to social influences when it comes to making buying decisions. That's because on top of the social pressures, the store and the manufacturer are working together to break down your discipline.
One way to rebel against social influences is to try to spot and counteract them. But it's hard to keep up your guard - say, continuing to drive that road-weary Toyota while everyone around you is leasing a BMW.
Most people have a better chance of achieving financial discipline if they wait for favorable social trends to arrive - and then ride them as much as they can. That time is now. If anything, one-upmanship is moving in the opposite direction, with people boasting about canceling their cable, visiting the public library, and engaging in other frugal activities. If you wanted social support in your quest to spend less, you couldn't have picked a better year than 2009.
It won't always be this way. Eventually a new social dynamic will be created. It will start to look smart to affiliate yourself with a nascent economic recovery. The pendulum will swing back toward consumption. So enjoy your modesty today, but display it in a way that is itself ... modest. If you show off your plain white shopping bag with too much gusto, aren't you still a prisoner of what other people think?
Tyler Cowen is a professor of economics at George Mason University. Send your comments to money_letters@moneymail.com.
Want a Money Makeover? E-mail us at makeover@moneymail.com. For the CNNMoney.com Comment Policy, click here.

Send feedback to Money Magazine
Features

These Fortune 100 employers have at least 350 openings each. What are they looking for in a new hire? More

It would be the world's second-biggest economy. See how big companies' sales stack up against GDP over the past decade. More