Help your kids graduate from debt
If your grown children are facing their own economic crisis, you'll probably want to offer some aid. But should you?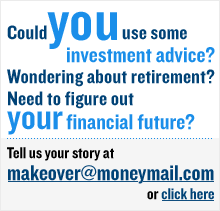 (Money Magazine) -- Even in the best of times, young adult kids have been known to come to their parents with money woes. But your child's needs may seem even more urgent these days. We've got the highest unemployment rate in 16 years, the softest real estate market since the Great Depression, and an unforgiving credit climate to boot. In other words, it's a bad time to be carrying bad debt.
Cue parental guilt. While it's natural to want to come to your child's rescue - and front the money for the car loan, the credit card, the mortgage, what have you - it's wise to take pause before doing so. After all, you're probably not as flush as you used to be either. These questions can help you decide whether to help your child get out of the red.
What kind of debt is it? First find out what kind of bills your kid needs help with, and what will happen if you don't pitch in. The debt most worthy of your consideration: that for which failure to pay might result in repossession of a key asset. You don't want him to lose the car he needs for work or the house over his family's head.
Second to that: high-interest debt, such as credit cards. Student loans are the last thing to help with, says New Berlin, Ill., financial planner Jim Blankenship. Rates are low; the interest is tax deductible; plus, servicers are often willing to stretch out the repayment period, increasing the overall interest but lowering the monthly payment.
How'd your kid get into trouble? It's one thing if your child was laid off, ran up unexpected medical bills, or is staggering under the weight of student loans. It's another matter entirely if she's merely living beyond her means. "The First National Bank of Mom and Dad may get the creditors off her back, but unless the debt and responsibility lesson is learned, the cycle will continue," says Blankenship. Forcing her to take ownership may be the best teaching method.
The worst-case scenario is a default, which typically stays on a credit report for seven years and becomes less influential in the score over that time, according to the credit scorers at Fair Isaac. That may be a small price to pay if it gets your kid on the straight and narrow. If you do decide to help, attach strings: For example, ask your profligate progeny to cut up his credit cards.
Can you afford the bailout? With the stock market coming off its worst year since 1931, you should figure out how much you've diverged from your retirement goal and how much more damage you'd do by helping your kid. (See "How Much Will You Need for Retirement?") A $10,000 gift today means $21,600 you won't have in your nest egg in 10 years, assuming an 8% return. The long-term security the money will provide you may well outweigh the short-term benefits to your child.
"You don't want to rely on your kids to get you through retirement," notes Albany, N.Y., financial planner Mike Zovistoski. If you can afford to help, keep it under $13,000 per kid this year ($26,000 with your spouse) to avoid gift taxes.
Would a loan be better? Can't afford a gift, but can't just stand by? Consider a loan. The IRS expects you to charge at least a nominal amount - now 2.96% - on long-term loans over $10,000 and pay taxes on the interest. Make it official with a promissory note (find one at nolo.com). Voilà, the Bank of Mom and Dad solves the credit crunch, one twentysomething at a time.
Beth Kobliner is the author of the newly released "Get a Financial Life: Personal Finance in Your Twenties and Thirties" (Simon & Schuster). Send your comments to money_letters@moneymail.com.
Many families are changing the way they spend money with regard to their kids in light of the financial crisis. Are you? Tell us how, at makeover@moneymail.com. For the CNNMoney.com Comment Policy, click here.

Send feedback to Money Magazine
Features

These Fortune 100 employers have at least 350 openings each. What are they looking for in a new hire? More

It would be the world's second-biggest economy. See how big companies' sales stack up against GDP over the past decade. More