Treasury prices pull back
Market focuses on upcoming debt auctions and a report on the labor market that shows modest improvement.
Photos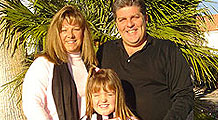 NEW YORK (CNNMoney.com) -- Government debt prices retreated Thursday as the market focused on the avalanche of new debt headed to market and signs of an improved labor market.
The benchmark 10-year note fell 28/32 to 95-21/32 and its yield rose to 3.65%. Bond prices and yields move in opposite directions.
The 30-year bond declined 1-5/32 to 95-18/32 and its yield rose to 4.52%.
The 2-year note ticked down 1/32 to 99-28/32 and its yield stood at 0.94%. The yield on the 3-month rose to 0.14%.
The Treasury announced the auction of $65 billion in debt next week. The government will sell $35 billion in 3-year notes Tuesday, $19 billion in the reopening of a 10-year note Wednesday, and then $11 billion in the reopening of the 30-year bond Thursday.
"Funding needs will continue to remain large, and the ongoing weakness in the labor market along with weak equity and real estate returns will limit tax receipts," said Nick Kalivas, vice president of financial research at MF Global, in his daily note.
Surging fund needs have sent yields higher in recent months. The higher yields have lifted mortgage rates, slowing recovery in the housing market.
The government has pledged to purchase $300 billion of its own debt in a bid to create demand and ease rates. On Thursday, the government purchased $7.5 billion worth of debt maturing between May 2011 and April 2012, after buying $7.5 billion in debt maturing between May 2016 and February 2019 the day before.
The government's report on initial jobless claims showed improvement, accelerating losses in Treasury prices as investors saw signs of an economic recovery. The number who continued to file for unemployment insurance declined for the first time since the week ended Jan. 3.
Weakness in the labor market has been a drag to recover. The market awaited Friday's government unemployment report, which is expected to show that the rate increased to a 25-year high of 9.2% in May.
Lending rates: One key bank-to-bank lending rate plunged to another record low. The 3-month Libor fell to 0.63% Thursday, down from 0.64% Wednesday, according to Bloomberg.com. The overnight Libor rate was unchanged, holding steady at 0.26%.
Libor, the London Interbank Offered Rate, is a daily average of rates that 16 different banks charge each other to lend money in London. The closely watched benchmark is used to calculate adjustable-rate mortgages. More than $350 trillion in assets are tied to Libor.

Features

These Fortune 100 employers have at least 350 openings each. What are they looking for in a new hire? More

It would be the world's second-biggest economy. See how big companies' sales stack up against GDP over the past decade. More