Execs: Recession has hit bottom
Economic indicators index jump 0.6% in July according to the Conference Board, in the latest sign of possible recovery.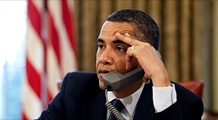 Snapshots of the economy after 200 days of the Obama administration.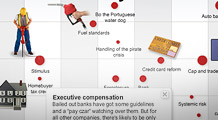 200 days in, the President is going for broke. Click for analysis of where he's succeeding - and where heís not.
NEW YORK (CNNMoney.com) -- An index of economic indicators rose in July for a fourth straight month, in another sign that the recession is bottoming, said a report released Thursday.
The Leading Economic Index rose 0.6% in July, after a 0.8% increase the previous month, according to a report from the Conference Board, which has a membership of executives from around the world.
"The indicators suggest that the recession is bottoming out, and that economic activity will likely begin recovering soon," said Ken Goldstein, economist at The Conference Board, in a prepared statement.
The Leading Economic Index is based on 10 components, six of which increased in July: interest rate spread, average weekly initial jobless claims, average weekly manufacturing hours, index of supplier deliveries, stock prices, and new orders for nondefense capital goods. Meanwhile, readings fell for consumer expectations, real money supply and building permits.
This index reading is the latest sign of a nascent recovery. Earlier this month, the Federal Reserve released a statement that said the economy is "leveling out." The central bank cautioned that activity will remain weak in the near term, but it marked the Fed's most bullish assessment of the economy in more than a year.
And this week the International Monetary Fund's chief economist said the global economic recovery has begun, but cautioned that in order to see sustained economic gains the U.S. needs to focus on exports.
While the battered labor market remains weak, the unemployment picture showed some signs of improvement in July. The Labor Department reported the fewest job losses since August 2008, and the unemployment rate fell for the first time since April 2008.
However, no single indicator marks an official recovery. Only the National Bureau of Economic Research can declare when the recession is over. Because it takes so long to crunch the economic data, the NBER generally doesn't announce the date that a downturn ended until at least several months after the fact.

Features

These Fortune 100 employers have at least 350 openings each. What are they looking for in a new hire? More

It would be the world's second-biggest economy. See how big companies' sales stack up against GDP over the past decade. More