Second stimulus not needed - survey
76% of respondents polled by the National Association for Business Economics say the government should cut spending over next two years.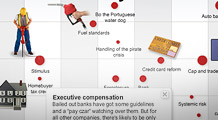 200 days in, the President is going for broke. Click for analysis of where he's succeeding - and where he's not.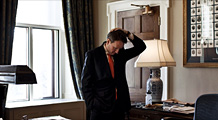 Obama's economic team is pushing through Congress the most expensive emergency spending package in the nation's history. And that's just the start.
Map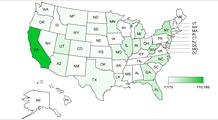 NEW YORK (CNNMoney.com) -- An increasing number of economists agree with the government's response to the recession, saying they believe the economy is on the road to recovery, according to a survey released Monday.
The majority of respondents, or 76%, do not believe a second stimulus package is necessary, said the report from the National Association for Business Economics.
"This is almost certainly one of the fastest-moving and most controversial economic policy environments we have experienced in a generation," said NABE president Chris Varvares.
Respondents expressed "an impressive degree of confidence in monetary policy," but their views on budget policies are "more vexing," Varvares added. The semi-annual survey includes responses from a panel of 266 economists.
Fiscal policy. The number of economists reporting that fiscal policy is "about right" rose to 35%, marking the highest since March of 2008. That's up from 22% in March 2009.
But 50% of those surveyed said fiscal policy is still too stimulus focused, up from 33% in March. Three-quarters said they would like to see more restriction over the next two years, but only 28% expect that. In fact, almost 42% of economists said they expect fiscal policy to become even more stimulus oriented.
About 20% said the stimulus actually reduced growth during the past quarter.
Stimulus outlook. About half of respondents said stimulus will add between 0.5 and 1.5 percentage points to gross domestic product growth in the second half of 2009. About a third said it would add less than 0.5 percentage points. GDP is the broadest measure of the nation's economic activity.
About 58% said the stimulus will add between 0.5 and 1.5 percentage points to GDP growth from the fourth quarter of 2009 to the fourth quarter of 2010.
The first revision of the second-quarter GDP showed the economy declined at a rate of 1% -- unchanged from the government's initial estimate.
The Fed and monetary policy. Almost 70% of the economists said the Federal Reserve's current monetary policy is "about right." That's up from 63% in March and from 56% a year ago.
But results were split on the central bank's moves over the next six months. Almost half said the interest rate policy should remain on hold, while 45% said it should become more restrictive.
However, 56% of economists said the Fed would likely hold rates at current levels over the next six months, while 44% predicted an increase.

Features

These Fortune 100 employers have at least 350 openings each. What are they looking for in a new hire? More

It would be the world's second-biggest economy. See how big companies' sales stack up against GDP over the past decade. More