Super Bowl ad: Is $3 million worth it?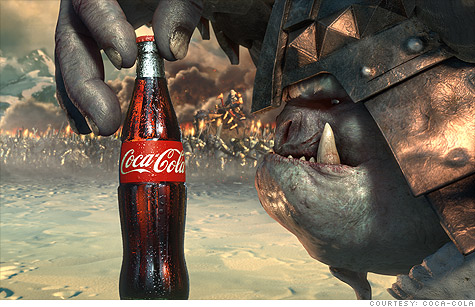 NEW YORK (CNNMoney) -- Is a $3 million, 30-second Super Bowl ad really worth it?
Actually, yes, according to experts who weighed that staggering cost against the attention a commercial is likely to gain during the most-watched televised event in the United States.
"Close to 50% of viewers tune in to actually watch the commercials, more than they watch the game," said Stephen Master, vice president of Nielsen Sports media research. "The level of engagement for those people who choose to advertise is obviously very high."
The biggest football game of the year is scheduled for Sunday, when the Pittsburgh Steelers take on the Green Bay Packers at Cowboys Stadium near Dallas. Fox Network's ad rates break down to about $100,000 a second.
Air time isn't cheap, but it buys a lot of exposure. According to Nielsen, 106.5 million fans tuned into last year's Super Bowl, making it the most-viewed televised event in U.S. history.
"You're getting 100 million viewers, and the media will continue to keep talking about the ads," said Jordan Breslow, director of broadcast research for Group M, a media investment management company.
The number of people tuning into the game keeps climbing. According to Master, last year's game drew about four times the audience of the first Super Bowl, in 1967, when 27 million viewers saw the Packers crush the Kansas City Chiefs.
That upward trend extends to the regular season. Sunday night football games have increased to an average of 20.8 million viewers in 2010, up from 18.9 million in 2009 and 16.5 million in 2008, Master said.
A Super Bowl spot's payoff isn't just in the number of people watching the game live. The ads have become a pop culture phenomenon in their own right, with people going online in droves for days after the game to watch the spots they loved and catch any of the ads they missed.
So how effective are these Super Bowl ads? That's a difficult question to tackle.
Randle D. Raggio, assistant professor of marketing at the University of Richmond in Virginia, did some "back of the envelope" calculations with his students to figure out how many products companies would have to sell to pay for their Super Bowl ads.
Based on their calculations, Snickers would have to sell 6,329,406 candy bars to pay for a $3 million ad, while Bridgestone would have to sell 298,656 tires and Skechers (SKX) would have to sell 205,339 pairs of shoes.
But of course, it's not quite that simple, said Raggio. There are other factors at work. He said that companies advertising with the Super Bowl for the first time, the way domain name registrar GoDaddy and ETrade (ETFC) did several years ago, have a lot more to gain in drawing attention to their products than companies with ubiquitous recognition, like Coca-Cola (KO, Fortune 500) and Anheuser-Busch (BUD).
This is probably why FedEx (FDX, Fortune 500), a household name and a longtime Super Bowl advertiser, dropped out of the game last year and is also sitting it out in 2011, said Tim Calkins, marketing professor at Northwestern University's Kellogg School of Management.
And there is also the matter of fending off the competition. For instance, Calkins said that PepsiCo (PEP, Fortune 500) decided to get back in the game this year, after a Super Bowl ad hiatus, because it wanted to break Coca-Cola's monopoly on cola ads during the game.
The ultimate goal for Super Bowl advertisers is to generate buzz before, during and after the game, said Heath Rudduck, chief creative officer for Campbell Mithun, an ad agency in Minneapolis.
That's certainly what GoDaddy did with spots starring sexy girls, even though sexy girls don't have much to do with registering domain names.
"Buying domain names is confusing and tricky, but you get people talking about GoDaddy," said Rudduck. "The GoDaddy [ads] are certainly being shared by blokes over the water cooler, certainly over the talent that they're using."