U.S. stocks ended the week on a high note, as investors hope that the central bank will step in with stimulus measures to fuel growth.
The Dow Industrial Average added 0.8%, the S&P 500 gained 0.7% and the Nasdaq rose 0.5% on Friday.
Analysts said investors were reacting to a letter sent by Federal Reserve Chairman Ben Bernanke to the chairman of the House oversight committee, Rep. Darrell Issa, that said the central bank has more room to support the economy.
"There is scope for further action by the Federal Reserve to ease financial conditions and strengthen the recovery," Bernanke wrote.
"On a slow Friday that's enough to give markets a boost," said Paul Zemsky, chief investment officer at ING Investment Management.
Few expect Bernanke to reveal specific new intervention measures at the central bank's annual symposium next week in Jackson Hole, Wyo,. but minutes from the Fed's last meeting released earlier this week suggested the central bank was leaning more toward launching a third round of quantitative easing, or QE3.
Zemsky also said that investors are hopeful some resolve will come out of Europe as talks among eurozone leaders took place.
Greek Prime Minister Antonis Samaras wrapped up a meeting with German Chancellor Angela Merkel on Friday in Berlin.
She reiterated her support for Greece to stay in the eurozone, but said that the debt-strapped country needs to meet its reform targets, and that she will wait for the report by the European Union, International Monetary Fund and ECB, known as the troika, which is due next month. Samaras will meet with French President Francois Hollande Saturday.
"Europe is the bigger lever here for the next few weeks, because there's not much different for Bernanke can say," Zemsky said.
In the United States, trading volume has been light for weeks, which is typical in August. Most expect that trend to continue through Labor Day. U.S. stocks ended the week slightly lower, with the Dow ticking down 0.9%, the S&P losing 0.5% and the Nasdaq shedding 0.2%.
World Markets: European stocks pared earlier losses Friday. Britain's FTSE 100 ended the day flat, while the DAX in Germany rose 0.3%, and France's CAC 40 gained 0.2%.
Asian markets ended in the red. The Shanghai Composite lost 1%, the Hang Seng in Hong Kong dropped 1.3%, and Japan's Nikkei fell 1.2%.
Economy: Durable goods orders rose 4.2% in July, more than the 2.5% increases analysts were expecting. But excluding transportation goods, orders unexpectedly fell 0.4% last month, according to the Census Bureau.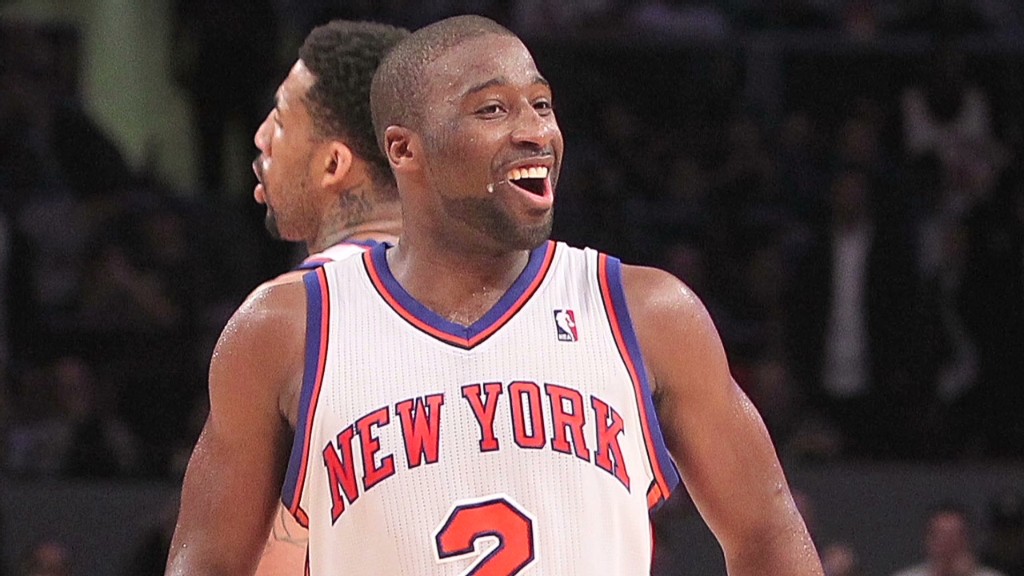 Companies: In a ruling that will not affect the U.S. patent infringement trial now in the hands of a California jury but addresses many of the same issues, a South Korean court has delivered a split decision that slightly favors Samsung over Apple (AAPL).
Related: Apple vs. Samsung: Three possible outcomes
Shares of software designer Autodesk (ADSK) slid 16% after the company reported disappointing earnings late Thursday.
Shares of Eli Lilly (LLY) jumped after the drugmaker said that although its experimental Alzheimer's drug didn't meet its main goals, it did show significant improvement in some patients.
Currencies and commodities: The dollar rose against the euro, the British pound and the Japanese yen.
Oil for October delivery fell 11 cents to $96.15 a barrel.
Gold futures for December delivery dropped $1.80 to $1,671. an ounce.
Bonds: The price on the benchmark 10-year U.S. Treasury held at 1.68%.