U.S. stocks failed to find momentum Monday, as investors waited for central banks to decide if the global economy is in need of further stimulus measures.
The Nasdaq added 0.1%, while the Dow Jones Industrial Average lost 0.3% and the S&P 500 dropped 0.1%. Volume remained light -- a typical August trend that analysts expect will continue throughout the week.
"This is just a continuation of that trend," said Dan Greenhaus, chief global strategist at BTIG. "There's nobody around, and there's nothing to do until the end of the week."
That's when Federal Reserve Chairman Ben Bernanke will give his annual speech in Jackson Hole, Wyo. Investors are hopeful that Bernanke will announce further action to ease growing concerns about a U.S. economic slowdown.
Minutes released last week from the Fed's latest two-day meeting suggested that unless the economic recovery regains substantial and sustainable strength, additional stimulus could come "fairly soon."
A day later, St. Louis Fed President James Bullard talked down the odds of anything imminent, calling the minutes "a bit stale."
Investors are also eager to hear from European Central Bank President Mario Draghi, who is expected to speak at Jackson Hole on Saturday.
Related: Investors and economists agree: No QE3
Meanwhile, the Republican National Convention began Monday in Tampa, Fla. Presidential candidate Mitt Romney and his running mate, Wisconsin Congressman Paul Ryan, will deliver speeches that should shed more light on their proposed policies.
World Markets: European stocks closed the day higher. The DAX in Germany rose 1.1% and France's CAC 40 added 0.7%. Britain was closed for a bank holiday.
German business sentiment slipped for the fourth consecutive month in August, according to the Ifo Business Climate Index, signaling that there may be further weakness in Europe's largest economy.
Asian markets closed the day mixed. The Shanghai Composite lost 1.8% and the Hang Seng in Hong Kong slipped 0.4%, while Japan's Nikkei added 0.2%.
Economy: No U.S. economic reports were issued Monday.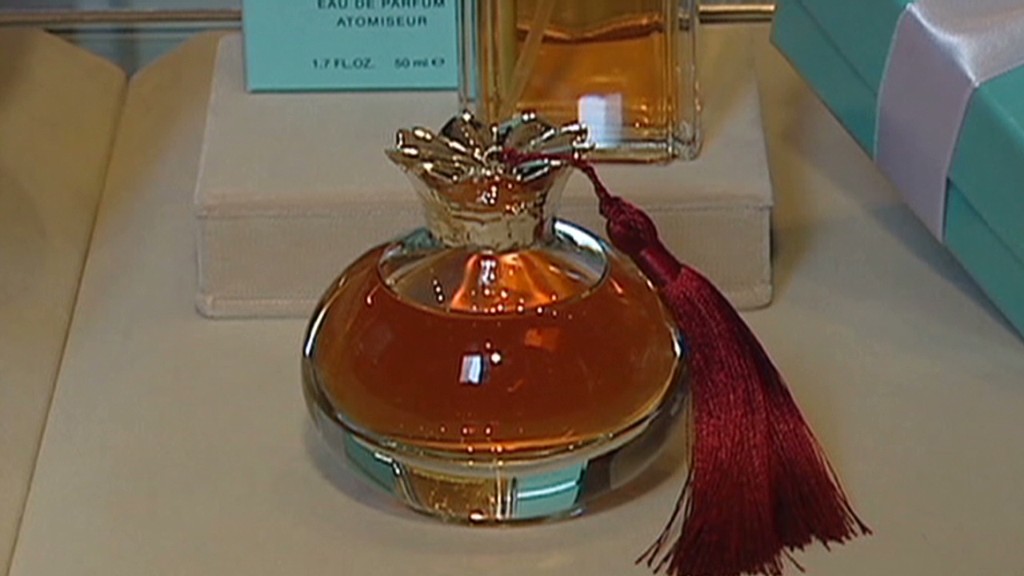 Companies: Best Buy (BBY) reached an agreement with its founder, Richard Schulze, that allows him a closer look at the company's financial statements as he finalizes a proposal to take over the electronic retailer. The agreement also grants Schulze permission to form an investment group with private equity sponsors and gives him 60 days to present a fully financed deal. Best Buy shares closed up 3%.
The historic patent battle between Apple (AAPL) and Samsung came to an end Friday, as a California jury found Samsung had infringed on the majority of the patents in question -- including software features like double-tap zooming and scrolling -- and recommended that Apple be awarded more than $1 billion in damages.
Related: What Apple-Samsung verdict means for you
AOL Inc (AOL). announced its final steps in returning roughly $1.1 billion to shareholders, as the company authorized a special cash divided of $5.15 per share.
Tiffany & Co (TIF) reported earnings that fell short of analyst expectations Monday morning. The company also lowered its outlook for the remainder of the year. But many thought the report would be much worse, which pushed shares higher.
Hertz Global Holdings (HTZ) and Dollar Thrifty Automotive Group (DTG)agreed to merge in a deal valued at $2.3 billion. Hertz will pay $87.50 a share in cash through a tender offer for Dollar Thrifty stock.
Currencies and commodities: The dollar edged up versus the euro, British pound and the Japanese yen.
Oil for October delivery fell 48 cents to $95.67 a barrel.
Gold futures for December delivery increased $2.70 to $1,675.60 an ounce.
Bonds: The price on the benchmark 10-year U.S. Treasury rose, pushing the yield down to 1.65% from 1.68% late Friday.