U.S. stocks ended mixed Monday as investors kept one eye on the results of the start of the holiday shopping season, and the other on upcoming economic negotiations in Washington and Europe.
In the first full trading day since last Wednesday, the Dow Jones industrial average dropped 42 points, or 0.3%, and the S&P 500 slipped 0.2%. The Nasdaq composite managed to turn higher in afternoon training, rising 0.3%, buoyed by strength in tech shares.
eBay (EBAY) shares rallied almost 5%, making it one of the best performers in the tech-heavy Nasdaq. The company said its PayPal unit enjoyed a 193% increase in mobile payment volume on Black Friday from a year earlier.
Apple (AAPL) shares rose more than 3%. Facebook (FB) shares spiked after analysts upgraded the stock, and Yahoo (YHOO) shares also rose after an upgrade from Goldman Sachs.
Investors were also looking again at the fiscal cliff. Congress is back in session, and lawmakers will be under pressure to reach a deal with the White House before the end of the year.
Following the first post-election meeting between the White House and congressional leaders almost two weeks ago, lawmakers seemed optimistic that they would strike a deal ahead of the New Year. But market experts are doubtful that a quick agreement can be reached.
"We were always skeptical and the weekend talk shows support our view that there has been little progress from initial positions," said Marc Chandler, global head of currency strategy at Brown Brothers Harriman. "It is in the interest of both sides to take this to the wire, or a little more. Both sides have to make concessions and to do so before the last possible minute is understood as a sign of weakness to one's own base."
Meanwhile, European stocks closed in the red as eurozone finance ministers met for the third time to discuss the latest release of bailout funds for Greece. London's FTSE fell 0.6%, the CAC 40 in Paris slid 0.8%, and the German DAX slipped 0.2%
"There are no assurances that today's meeting will succeed where the previous two have failed," said Chandler.
If there is no final decision at the conclusion of the day's meeting, attention will turn to the next regular Eurogroup meeting scheduled for December 3.
Also in Europe, the Bank of England named Canadian central bank chief Mark Carney its next governor, taking the reins from outgoing Governor Mervyn King, which was a surprise move.
In another leadership change, Securities and Exchange Commission chairman Mary Schapiro announced she would be stepping down from her position, as expected, in mid-December. President Obama named Elisse Walter, who has been an SEC commissioner since 2008, as Schapiro's replacement.
Asian markets ended mixed. The Shanghai Composite lost 0.5% and the Hang Seng in Hong Kong slid 0.2%, while Japan's Nikkei added 0.2%.
Companies: Shares of Knight Capital (KCG) jumped on reports that the broker is weighing a sale. An August trading glitch at Knight cost the company more than $400 million.
Research in Motion (RIMM) shares gained ground, as investors are hopeful the BlackBerry 10, debuting Jan. 30, will signal a turnaround for the company. A bullish analyst report triggered a rally Friday, with the stock rising 14%.
Shares of McGraw-Hill (MHP) rose after the company, which owns Standard and Poor's, announced that it is selling its education arm, McGraw-Hill Education, to private equity firm Apollo Global Management for $2.5 billion.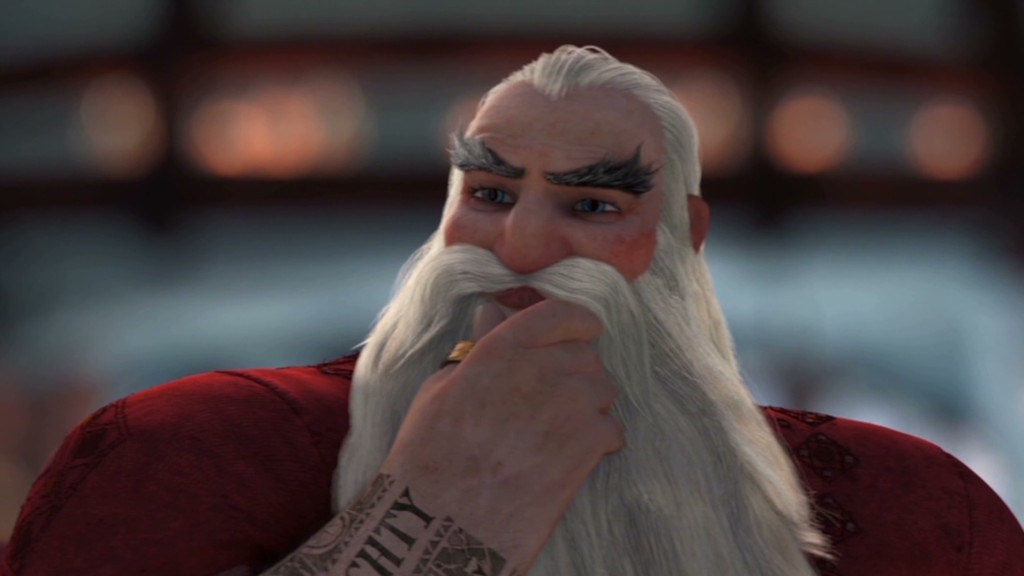 Currencies and commodities: The dollar gained on the euro and the British pound but lost ground versus the Japanese yen.
Oil for January delivery slipped 54 cents to settle at $87.74 a barrel.
Gold futures for December delivery lost $1.80 to settle at $1,749.60 an ounce.
Bonds: The price on the benchmark 10-year U.S. Treasury edged higher, pushing the yield down to 1.67% from 1.69% Friday.