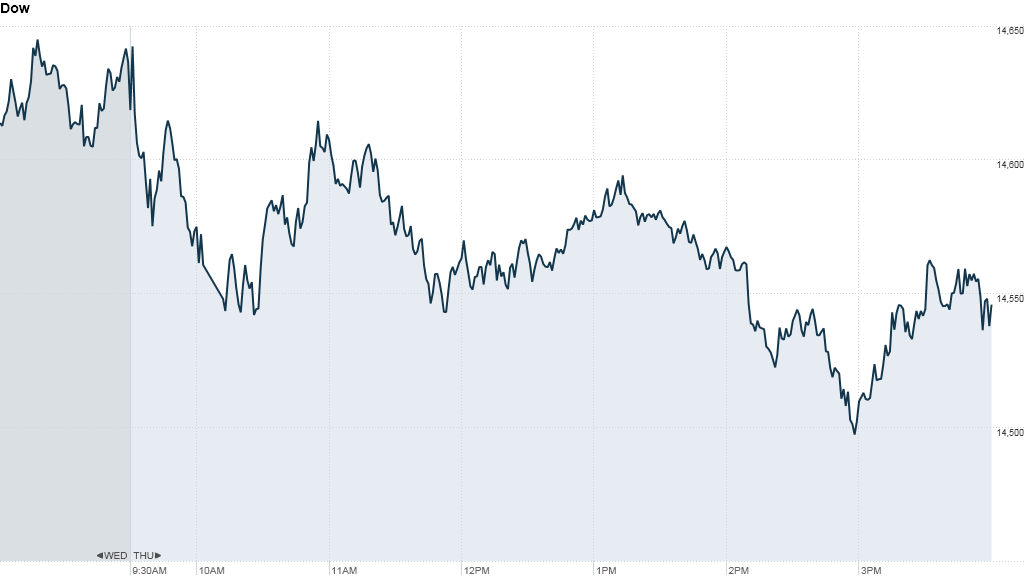 U.S. stocks slid for a second day Thursday, with losses in technology and financial shares leading the way.
The Dow Jones industrial average dropped 0.6%, the S&P 500 slipped 0.7% and the Nasdaq stumbled 1.2%.
Morgan Stanley (MS) reported better-than-expected results, with strong gains in its burgeoning wealth management division. However, sharp declines from its trading division rattled investors, pushing shares down 4%. Rival Bank of Americ (BAC)a was the Dow's biggest loser -- sinking 2% -- just a day after dropping 5% on missing first-quarter earnings estimates.
Related: Bear party: Stocks in overdue sell-off
On the tech front, Nokia's (NOK) stock price dropped 11% after the Finnish cell phone company reported a 20% drop in quarterly sales.
Flash memory card maker SanDisk (SNDK) reported better-than-expected earnings and sales for the first-quarter, but shares declined more than 6%, making it the biggest loser in the S&P 500 and Nasdaq 100. eBay (EBAY) shares were also under pressure, falling nearly 6% after the online-auction site issued weak second-quarter guidance.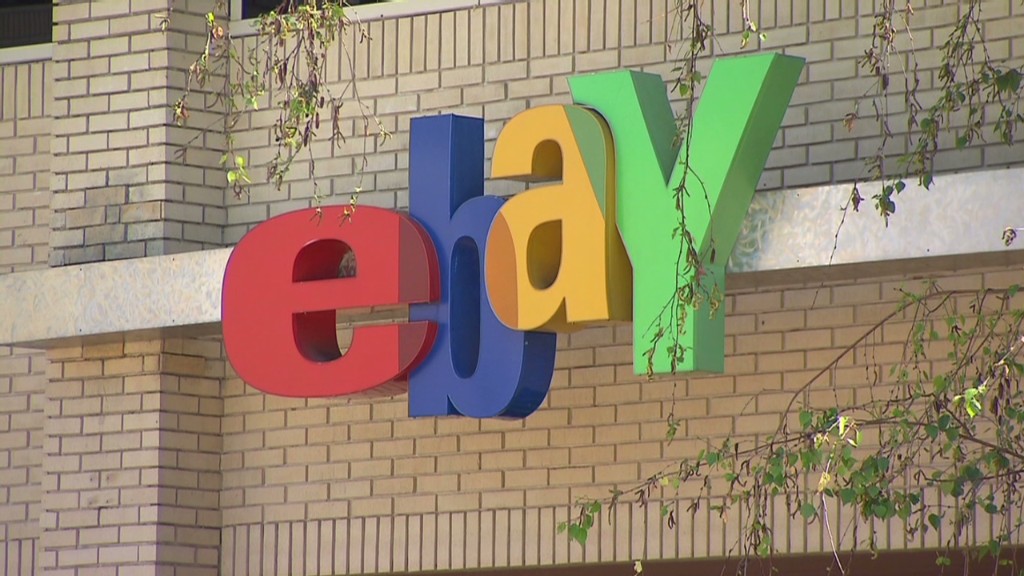 Apple's (AAPL) shares also continued to slide after falling nearly 6% Wednesday. The iPhone maker's stock dropped below $390 Thursday, the lowest level since December 2011. Investors recently turned sour after a negative sales forecast from iPhone supplier Cirrus Logic (CRUS).
Related: Fear and Greed Index flashing fear signals
While technology stocks were largely weighing on the broader market, Verizon (VZ) was bucking the trend. Shares of the company jumped almost 3% after it beat earnings forecasts.
Tech stocks remained in focus after the bell as IBM (IBM) Google (GOOG) and Microsoft (MSFT) reported earnings.
IBM shares tumbled 3% in after-hours trading after the company's first-quarter results fell short of estimates. Google shares edged up after its results pleased investors, despite questions on how it plans to make money off its mobile ads and its Motorola smartphone unit.
Microsoft shares rose after the company reported its quarterly profit rose from last year, buoyed by Windows 8 sales.
Related: I lost $50K in Bitcoin crash, but I'm still a believer
In economic news, the government said initial jobless claims increased by 4,000 to 352,000 in the week ended April 13. The gains were slightly below forecasts.
European markets closed mixed after the German parliament reportedly backed a €10 billion bailout for Cyprus. London's FTSE 100 and the DAX in Berlin closed slightly lower, while the CAC 40 in Paris closed higher.
Asian markets ended mixed. The Shanghai Composite added 0.2%, while the Hang Seng declined 0.4% and the Nikkei lost 1.2%.
The dollar fell against the euro and the pound, but edged higher versus the Japanese yen.
Oil and gold prices edged higher.
The price on the 10-year Treasury rose, pushing the yield down to 1.69%.