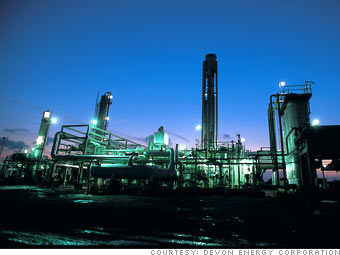 2009 Best Companies rank:
13
This fiscally conservative energy company has a strong portfolio of oil and natural gas deposits that bring in $11.3 billion annually. Still, Devon adheres to the philosophy that its holdings would be worthless without a talented workforce.
The company has been able to avoid layoffs by making sure it keeps costs low during economic downturns and booms alike. Before the current crisis, Devon chopped its operating budget to match its cash flow from oil and gas production.
Devon also takes a prudent approach to hiring, maintaining an efficient workforce of highly trained employees. Voluntary turnover is a steady 4% a year. And instead of the traditional annual salary review, the company's compensation process is flexible: In slow years, employees sometimes forego raises, and in good times, they may be rewarded with midyear pay increases.
Update: In 2009, Devon Energy decided to divest all of its assets in the Gulf of Mexico and outside of North America over the course of 2010. While it is not known whether jobs will be retained by the companies absorbing those assets, Devon expects that layoffs are possible.
NEXT: Aflac