The global financial crisis has led many companies to slice payrolls, but these employers are staying loyal. Meet 9 Best Companies we featured in 2009 that, as of mid-January 2010, have still never had a layoff.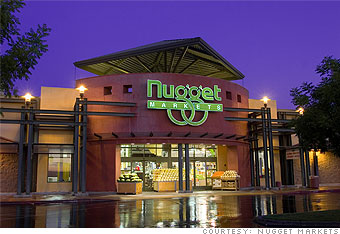 2009 Best Companies rank:
10
This 81-year old grocery chain has been able to avoid layoffs through careful job placement and shrewd labor management.
For example, in troubled times when the company anticipates it will need fewer workers, it stops replacing employees who leave voluntarily. To make it easier to fill gaps, store locations within 15 miles of each other share staff. Also, employees are cross-trained: A deli clerk may also work as a bagger, allowing for more work hours, and still get the (higher) deli pay rate.
Meanwhile, the company relies on past employees (such as college students home on break) for temporary work, rather than staff up during busy times like the holidays.
NEXT: Devon Energy