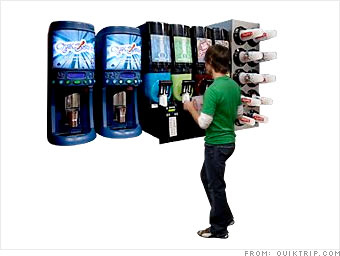 2009 Best Companies rank:
27
This 24-hour convenience store chain is privately held, allowing it to pour profits back into stores instead of divvying them up among shareholders. Meanwhile, its strong balance sheet has helped it to weather economic downturns without having to cut staff.
Before he retired in 2002, former CEO Chester Cadieux expanded the empire by opening new stores and remodeling older locations, creating new jobs and providing promotion opportunities for existing employees. (Son Chester "Chet" Cadieux III is CEO now.) To keep costs low, the company rejects proposed expenditures that don't benefit customers or employee growth.
NEXT: Container Store