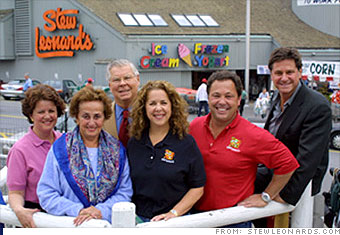 2009 Best Companies rank:
53
The privately held grocery chain doesn't have to focus on quarterly earnings, allowing it to weather economic downturns and rising food prices without resorting to layoffs. The company intends to maintain sales growth without raising prices, even in the current economy, by focusing on customer service and pushing top-selling items with lively store displays.
"We'd rather grow and develop our people and not lay them off just to increase short-term earnings," says CEO Stew Leonard, Jr., adding: "We are fortunate that we are in a business that does not have dramatic swings in sales due to the economy. When the economy is great we don't see a big increase in sales and conversely, when the economy is bad, we don't see a big drop. One of the benefits of being in the food business is that people have to eat."
NEXT: Scottrade