These employers are remaining loyal to their workers, even in a downturn. Meet 6 of this year's Best Companies that, as of mid-January, have never had a layoff.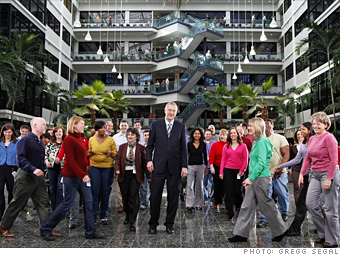 Best Companies rank: 1
A perennial Best Company, it's not surprising that this business analytics software company, which has shockingly low turnover of 2%, has never had a layoff because of an economic downturn (although it has had reorganizations that resulted in employees leaving or being reassigned).
The Research Triangle-based company has been able to avoid layoffs recently by instituting hiring freezes in all areas except R&D and sales, which continue to grow. And by cutting back on travel and expenses, the company relies more on conference calls and video conferencing to get the job done. CEO Jim Goodnight has engaged employee support by communicating early and often with staff to prepare them for any changes.
NEXT: Wegmans Food Markets