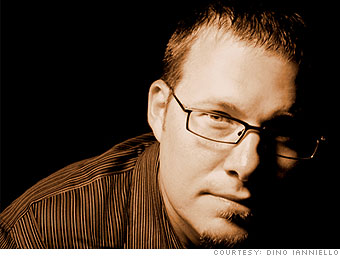 Name: Dino Ianniello, 35
Profession: Principal, thincfactory
Location: Atlanta
"As a small-business owner in Atlanta with a wife and two small children, I think what's on my mind isn't too far off from other small-business owners' minds: Let us keep more of our hard-earned money.
We've realized a significant drop in business and have cut expenses to the bone. If President-elect Obama raises taxes, it could be the `nail in the coffin' for many of us. It could send our businesses into bankruptcy and effectively make us unemployed, triggering an inability to secure work and ensuing foreclosure on our homes.
Incoming President Obama has to understand that saving jobs is more than just dumping money into infrastructure projects. Big banks and big auto are getting "bailouts" worth billions, but when will the backbone of American productivity (small business) get the same?
I think it could show up in the form of significant tax relief for small businesses. I don't know if Obama understands what a fine thread some of us are hanging by.
A small tip on the scale would be all it takes to send many small businesses into the tank, exacerbating unemployment and prolonging this already steep and hammering recession.
Lower the corporate tax rates - please, Mr. Obama.
Let us recover and keep our businesses, so we can stay afloat and create jobs. We're not asking for a handout. Just a hand up."
- as told to Amy Haimerl
NEXT: Stop the bailouts
Last updated April 29 2009: 6:43 AM ET
Email
|
Print
|

Digg this story
|

RSS