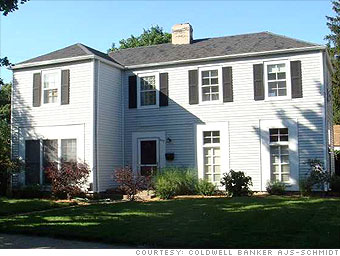 $129,800 for a three-bed, one-and-a-half bath house in Grand Rapids.
Median home price:
$103,000
Median income:
$63,100
Affordability score:
91.4% -- 5th best
The huge tracts of nearby hardwood forests that helped make Grand Rapids "furniture city" starting in the late 19th century are mostly gone, but the town is still a center for office-furniture manufacturing.
There is a lot of diversity outside of furniture, as well. Grand Rapids has some auto plants, which are seriously suffering, and has attracted some health science facilities, consumer goods manufacturers and aerospace products.
Foreclosure has not visited households as often as other cities in Michigan, but Grand Rapids has still garnered its fair share of the foreclosure plague. According to RealtyTrac, there were nearly 6,600 properties with foreclosure filings during the first nine months of 2009, a serious headwind for the housing market there.
NEXT: Least affordable: New York City
Last updated November 25 2009: 10:08 AM ET
Source: National Association of Homebuilders/Wells Fargo Housing Opportunity Index for the third quarter of 2009.
The NAHB judges a home to be affordable if a family making the metro area's median income could devote no more than 28% of their take-home pay toward housing costs.