These CNNMoney.com readers have gone to great lengths to land a job - with mixed results.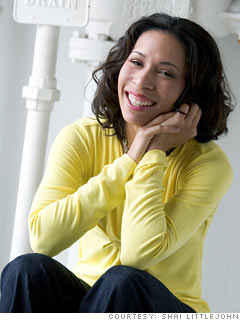 Name:
Shai Littlejohn
Age:
35
Hometown:
Washington, D.C.
Position interviewing for:
Event manager trainee
In the process of trying to find my "purpose in life" (because working 50 hour weeks as a lawyer isn't it), I replied to a job ad for an event manager trainee. It said "no experience necessary" and "wear a black suit." It did not even require a résumé! Intrigued and adventurous as I am, I arrived at 6 p.m. as scheduled. The interview lasted until 2 a.m.! As it turns out, I had to work the event to be offered the job! I had to plate food, design displays and wash dishes in the wee hours of the morning. I was so exhausted!
Afterward, the owner of the event space offered me the job. After thinking about it I called and declined. I did end up getting paid for that night though. Within a week or two they put a check in the mail.
NEXT: Marketing marathon