3M MicroProjector MM200 Projector Module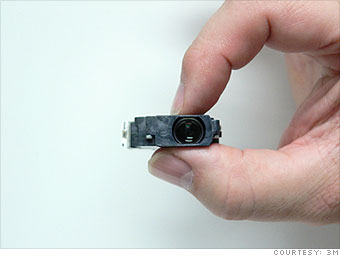 3M's MM200 is designed to go into devices like phones and media players.
3M was another early mover in ultra-small projectors. The company rolled out a 3M-branded unit in October, called MPro 110. The big news for 2009 is that the company will roll out its new MM200 projector module. This simply marvelous piece of technology will find its way to market later this year through deals with other manufacturers.
The 3M module offers significant advancements over projectors: It has PC-like screen resolution and about double the light output of current units. Plus, the technology is so small that it will fit perfectly in many mobile devices such as phones, laptops and media players.
Price TBD
3m.com/mpro/technology.html

NEXT: Wireless Logic Bolt projector phone