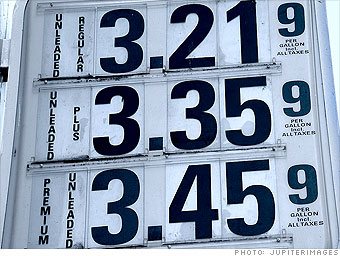 If you're filling up your tank with super gasoline, chances are your wallet will soon be running on empty.
The special stuff costs up to 20-40 cents more per gallon than regular gasoline, even though it doesn't do anything to improve the performance of most cars. With regular gas averaging about $2.72 a gallon, that translates to a 15% premium.
"It's like feeding your dog more expensive food and expecting it to jump higher," says Gabriel Shenhar, senior auto test engineer at Consumer Reports.
When Shenhar tests cars, he doesn't put much stock in the manufacturer's "recommendations for optimal performance" -- instead, he uses the fuel grade that's explicitly required. You can find the requirement printed on the inside flap of your car's gas tank.
The bottom line: Read your owner's manual. While some high-performance or luxury cars may need super gas, your average Celica doesn't.

NEXT: Hotel mini-bars - 1,300% markup