Economy: It could have been a lot worse
It's hard to get excited about 0.6% growth but at least GDP didn't fall in the first quarter. But can the economy avoid a drop in the second quarter?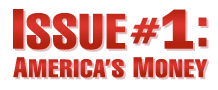 Issue #1: America's Money - Everyday on CNN
NEW YORK (CNNMoney.com) -- It looks like we'll have to wait another few months to see if the economy is actually going to decline or just continue to muddle along with practically no growth.
Given all the negative headlines in recent weeks about rising food and gas prices and soaring foreclosures, it has to be considered a moral victory that the nation's gross domestic product (GDP) did not shrink in the first quarter.
Of course, it's difficult to get too excited about 0.6% growth in the economy....especially since this is the second consecutive quarter where the economic growth was essentially flat.
That said, the slightly better-than-expected GDP figure comes on the same day as a stronger-than-anticipated reading about private sector job growth in April released by payroll processing company ADP (ADP, Fortune 500).
ADP reported an increase of 10,000 jobs: economists were expecting a decline of 60,000 jobs.
The two reports suggest the economy isn't in the terminal stage many people are suggesting.
Now I'm not trying to be a Polyanna. The ADP report for March showed a slight gain in jobs as well but the report from the Labor Department showed a loss of jobs that month. Expect the same thing when the jobs numbers for April come out Friday.
I also took a lot of flack for last week's column about why I thought the worst might be over for the markets and economy. I realize that a lot of people are still struggling. The housing woes in particular may increase as many borrowers will soon be faced with resets on their adjustable-rate mortgages.
"For the economy to stabilize, housing has to bottom and I don't think that's happening yet," said Vincent Boberski, portfolio strategist with FTN Financial in Memphis. "There is a good chance GDP will turn negative in the second quarter. I think we're already in a recession. It sure feels like it."
But if you think I'm being irresponsible to suggest the economy may be not headed for Great Depression 2: Electric Boogaloo, then I'd counter that it's equally as irresponsible to suggest that financial Armageddon is on the horizon when the numbers don't support it.
Consumer spending rose again in the first quarter - only by 1%, but that means that consumers still were out spending.
"The slump in housing has gone on much longer than we'd like to see," said Oscar Gonzalez, economist with John Hancock Financial Services. "We are not out of the woods here. But it's quite clear that consumers are still resilient."
Gonzalez is predicting 1% growth in GDP in the second quarter and thinks that the economy will pick up even more in the second half of the year thanks to the Fed's rate cuts, which after a lag, may finally help to stimulate the economy.
Speaking of the Fed, the central bank is expected to lower rates by a quarter-point later today but also send a signal that it is set to pause in order to combat inflationary pressures and the weak dollar.
And another economist thinks the much-maligned tax rebates now making their way to consumers will actually help the economy in the second and third quarters.
"It's incomprehensible to me that people will receive $600 and sock it under the mattress. They're going to spend this money, perhaps on gas or food. But even if they do that, that leaves more money to spend elsewhere," said David Resler, chief economist with Nomura Securities International.
Resler is currently forecasting a slight drop - 0.3% - in second-quarter GDP but said he may revise that forecast higher once he gets a better sense of how quickly people are spending their rebate money.
So there you have it. The economy may be far from robust but several economists do see some glimmers of hope.
Gonzalez admits that his contention that the economy isn't sliding into a prolonged funk is an unpopular view at a time when many are predicting the worst is yet to come.
"It's been an uphill battle trying to stay calm and not go with the flow," said Gonzalez. "But we're sticking with our forecasts."
Issue #1 - America's Money: All this week at noon ET, CNN explains how the weakening economy affects you. Full coverage.
Under the government's economic stimulus plan, 130 million people will receive tax rebate checks for $300 and up, starting April 28. What do you plan to do with your check? How do you think the stimulus plan will affect the economy? Send us your photos and videos, or email us and tell us what you think.

Features

These Fortune 100 employers have at least 350 openings each. What are they looking for in a new hire? More

It would be the world's second-biggest economy. See how big companies' sales stack up against GDP over the past decade. More