Consumer spending jumps in March
Personal consumption rises more than expected, even as incomes grow at slower pace.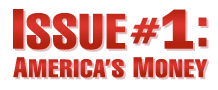 Issue #1: America's Money - Everyday on CNN
NEW YORK (CNNMoney.com) -- Consumer spending jumped in March, even as income grew at a slower pace, according to a government report released Thursday.
The Commerce Department said personal spending by individuals in current dollars rose 0.4% in March, exceeding the 0.2% increase expected by economists surveyed by Briefing.com. February's gain was 0.1%.
The report showed personal income increased 0.3% in March, less than the 0.4% increase expected by economists. February's gain was 0.5%.
In inflation-adjusted dollars, personal income remained flat from the prior month.
Personal spending, in inflation-adjusted dollars, was up only 0.1%, indicating that the jump in consumer spending was primarily driven by higher costs.
Inflation picks up
A measure in the report that tracks prices consumers pay on items, excluding food and energy, rose 0.2% over the previous month. Analysts were expecting a 0.1% gain.
The so-called core PCE rose 2.1% from the same month a year.
The Federal Reserve is widely believed to prefer that this year-over-year core inflation number stay in a range of 1% to 2%.
"Inflation ticked up a little bit, but we can see from the Fed's report yesterday that the Fed is clearly not focused on the inflation rate," said Adam York, economist for Wachovia Corp.
The Fed cut the key federal funds rate Wednesday by a quarter of a percentage point to 2%. The central bank has cut rates since September in an effort to spur economic growth.
But the Fed also said Wednesday that "uncertainty about the inflation outlook remains high," leading some economists to believe the central bank may pause its rate-cutting campaign.
Savings decline
While personal income is slowing and inflation is increasing, Americans are not hesitating to spend more and save less.
Personal savings only increased 0.2% in March, down from a revised 0.4% in February. That means for every $1,000 that Americans bring in after taxes, they are only saving $2.
While incomes are not increasing as quickly as they could, "income growth is still positive," which will continue to support consumer spending,York said.
Consumer spending fuels more than two-thirds of the nation's economic activity and is closely watched as a gauge of the economy's health.
If consumers were not spending, York warned, the economy would be in a more dangerous position than it is now.
A report on first-quarter gross domestic product, a broad measure of the nation's economic activity, came in at a sluggish 0.6% annual rate increase on Wednesday.
The Conference Board's latest reading consumer confidence, also released Wednesday, dropped to the lowest level since March 2003.
York said he expects April consumer spending to weaken, but he thinks the following three months will show an uptick in consumer spending because of the government's stimulus plan.
"When you put $600 to $1,200 into an American bank account, they are most likely going to spend it," said York.

Features

These Fortune 100 employers have at least 350 openings each. What are they looking for in a new hire? More

It would be the world's second-biggest economy. See how big companies' sales stack up against GDP over the past decade. More