Continental cuts 3,000 jobs, grounds planes
Nation's fourth-largest airline takes 67 airplanes out of service and slashes payroll in response to high fuel prices.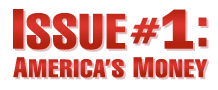 Issue #1: America's Money - Everyday on CNN
NEW YORK (CNNMoney.com) -- The crisis facing the airline industry, propelled by out-of-control fuel costs, claimed another victim on Thursday.
Continental Airlines said it is eliminating about 3,000 jobs, or 6.7% of its staff, and grounding 67 mainline aircraft in an attempt to cut costs amid record oil and fuel prices.
The airline - the nation's fourth-largest by miles flown by paying passengers - said it was facing the worst industry conditions since the terrorist attacks of Sept. 11, 2001.
"The airline industry is in a crisis: Its business model doesn't work with the current price of fuel and the existing level of capacity in the marketplace," said Larry Kellner, Continental's chairman and chief executive officer, and President Jeff Smisek in a letter to employees. "We need to make changes in response."
In recognition of the company's crisis Smisek and Kellner said they would not be paid the remainder of their 2008 salaries and will refuse payment under the company's annual incentive program.
"The move to decline their salaries is symbolically important, but the company's image will still be weighed down by the impending layoffs," said DePaul University transportation expert Joe Schwieterman.
New airline economics
The company said the 3,000 job cuts will come starting in September, and it expects most will be made with voluntary severance packages. After 9/11, Continental (CAL, Fortune 500) cut 12,000 staff, then about 21% of staff, in reaction to the terrorist attack and the drop in demand for flights that followed.
"These record fuel costs have fundamentally shifted the economics of our businesses," the letter said. Continental estimates that the year-over-year rise in jet fuel amounts to about $50,000 per company employee.
Many airlines have hiked fuel surcharges to fares and added fees to once-free benefits, such as food and checked baggage. This latest move by Continental most likely means that passengers will need to pay even more to fly, according to Schwieterman.
"There's going to be enormous upward pressure on fares," he said. "Consumers are going to feel this in a big way."
Continental would not offer further comment beyond the press release.
Despite other cost cutting attempts, Continental said its increased fares will lead to fewer passengers, which will necessitate a reduction in its capacity. The airline said it will trim its domestic mainline departures by 16% starting in September by accelerating the retirement of much of its Boeing (BA, Fortune 500) 737 fleet. Customers should expect crowded planes as airlines reduce capacity.
"The bad news is that airplane load factors could be pushed to 90%, which greatly affects the perceived quality of service," said Schwieterman. "The good news is that if they can shrink by as much as 20%, the airlines will become financially stable."
Fuel fallout may not be over
The last time U.S. airlines were under this much pressure from fuel prices - in September 2005 - two of them, Delta Air Lines (DAL, Fortune 500) and Northwest Airlines (NWA, Fortune 500), filed for bankruptcy.
On Wednesday, No. 2 airline United (UAUA, Fortune 500) announced it was grounding 100 planes and cutting up to 1,600 jobs. But it may not be long before another airline makes a similar announcement. Some analysts believe that airlines will continue attempt to show Wall Street that they have a handle on the fuel crisis.
"The cuts have been bigger than we expected, and more are still to come," said Schwieterman. "Low cost carriers haven't yet played their hand."

Features

These Fortune 100 employers have at least 350 openings each. What are they looking for in a new hire? More

It would be the world's second-biggest economy. See how big companies' sales stack up against GDP over the past decade. More