Wall Street faces Fannie, Freddie slide
Futures tumble as anxiety mounts over the fate of the mortgage finance companies and oil hits a record.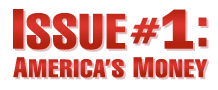 Issue #1: America's Money - Everyday on CNN
NEW YORK (CNNMoney.com) -- U.S. stocks were poised to drop at Friday's open as troubled mortgage finance giants Fannie Mae and Freddie Mac plunged in pre-market trading.
At 9:05 a.m. ET, Nasdaq and S&P futures were lower, with a comparison to fair value suggesting a sluggish open for Wall Street.
Fannie Mae (FNM, Fortune 500) shares tumbled nearly 50% and Freddie Mac (FRE, Fortune 500) stock plunged 43% in pre-market trading, at the end of a week that has seen increasing concern about the government-sponsored enterprises' financial soundness. So far this week, Fannie's stock has plunged 30% and Freddie is down 45%.
The two firms own or back $5 trillion worth of home mortgages. In the latest piece of bad news, a Piper Jaffray analyst lowered his price targets for both issues.
Earnings General Electric (GE, Fortune 500) reported earnings that met company expectations before the market open Friday. The company said it earned 54 cents per share, unchanged from the same period in the previous year.
GE said its revenue increased by 11% to $46.9 billion. The company had expected revenue around $45 billion. The firm, which has been hit by the economic slowdown, has been struggling to revive its earnings growth.
The industrial conglomerate said Friday it would sell its consumer finance arm in Japan to Shinsei Bank. The news came a day after GE said it plans to spin off its entire consumer and industrial business.
Consumables Anheuser-Busch (BUD, Fortune 500), maker of Budweiser, was actively engaged in talks with Belgian brewer InBev about a possible non-hostile sale, according to news reports.
Citi sale Citigroup (C, Fortune 500) sold its German retail operations to French unlisted bank Credit Mutuel for $7.7 billion on Friday.
Economy The Census Bureau reported a trade deficit of $59.8 billion for the month of May, down from $60.9 billion in April and less than the deficit of $62.2 billion projected by analyst consensus. Export and import prices increased by 0.9% in June, according to the Bureau of Labor Statistics.
Energy Oil prices climbed again on tension in Iran. U.S. crude for August delivery was up $4.69 at $146.34 a barrel in electronic trading. Earlier, on the Asian markets, oil hit $146.90 a barrel, exceeding the July 3 intraday record of $145.85. The contract rose $5.60 Thursday
Other markets. In global trade, Asian markets ended mixed. European markets also were down in morning trading.

Features

These Fortune 100 employers have at least 350 openings each. What are they looking for in a new hire? More

It would be the world's second-biggest economy. See how big companies' sales stack up against GDP over the past decade. More