Oil ends above $70 - 1st time in 7 months
Crude prices rally to highest level since November on signs of an economic recovery, weak dollar.
Photos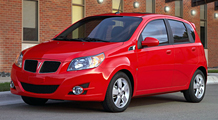 NEW YORK (CNNMoney.com) -- Oil prices settled above $70 a barrel Tuesday for the first time in seven months, as the dollar fell and expectations grew that the economy is headed for recovery.
Light sweet crude for July delivery rose $1.92, or more than 2.8%, to settle at $70.01 a barrel Tuesday, having risen as high as $70.18 earlier in the session.
It was the first time crude settled above $70 since Nov. 4, when it closed at $70.53. Since the end of 2008, oil has doubled in price.
Oil is traded in dollars around the globe, and so a weaker dollar pushes the price of oil up. The government's deficit spending campaign has chipped away at the value of the dollar, affecting oil prices.
"Oil has been driven by the credit crisis. Oil has been driven by the dollar," said Phil Flynn, senior market analyst at Alaron Trading, in a daily research note.
On Tuesday, the dollar continued to weaken against most major currencies.
In addition to the dollar, prices have been following the stock market higher, as investors bet that as the economy recovers, so will demand for oil. The Dow Jones industrial average has risen in 11 of the last 13 weeks, and has jumped more than 32% from lows hit in early March.
On Tuesday, Wall Street pushed higher, as investors digested news that 10 major banks would be able to repay their government loans.
Another boost to oil prices was a commodities research report released Monday from Société Générale that raised its price forecasts because of possible improvement in the global economy. The financial services company raised its third-quarter price forecast by $8.50 to $65 a barrel, and its fourth- quarter estimate by $11.50 to $72.50.
"Optimism regarding a global economic recovery has grown, driven by increasing data flow suggesting that the global contraction is decelerating," wrote Michael Wittner, senior oil analyst at Société Générale, in the report.
The global slowdown left a near glut of oil inventories, as businesses and consumers cut back.
The Energy Information Administration is due to release its supply data Wednesday. According to a survey from Platts, a global energy information provider, analysts expect a 800,000 barrel increase in crude inventories last week, on the heels of a 2.9 million barrel build in the week ended May 29.
Gas prices: The price of a gallon of regular unleaded gasoline increased to $2.622 a gallon Tuesday, up from $2.619 the day prior, according to a daily survey conducted by motorist group AAA. Tuesday's rise marked the 42nd consecutive daily increase.
The price rose 57 cents, or 28%, in the 42 days it advanced, but remains $1.492, or 36.3%, lower than the record high of $4.114 that AAA reported on July 17, 2008.

Features

These Fortune 100 employers have at least 350 openings each. What are they looking for in a new hire? More

It would be the world's second-biggest economy. See how big companies' sales stack up against GDP over the past decade. More