Bank of America, Chase reform overdraft fees
As banks are pressured to reduce the fees that net them billions per years, two say they will allow customers to opt out of the ability to overspend.
When will you be debt free?
Enter credit card information
CC name
Balance
($)
Rate
(%)
Minimum
payment($)
2
3
Choose a plan
Minimum payments only
Fixed payments
$ monthly
Debt-free deadline
I want to pay off my credit cards in:
years and months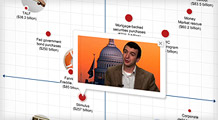 The collapse of Lehman led to a deeper recession and a litany of government programs to try to end the pain. We rate just how bold and effective the plans have been so far.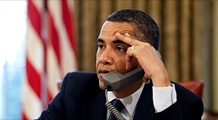 Snapshots of the economy after 200 days of the Obama administration.
NEW YORK (CNNMoney.com) -- Bank of America and JPMorgan Chase said Monday they will reduce overdraft fees and overhaul checking account options, amid a burgeoning backlash over banks' policies on overspending.
Overdraft fees reap banks billions of dollars per year -- and as financial system reform remains in national focus, consumers and lawmakers alike have called for banks to revamp their penalties.
Beginning Oct. 19, Bank of America (BAC, Fortune 500) says it will allow customers to opt out of the ability to outspend their accounts, and it will no longer charge fees for more than four items per day or on overdrawn balances of less than $10.
In June, the bank will limit the number of times in a year consumers can overdraw their accounts using debit cards in stores, and new customers will be able to opt out of overdrafts when they open their accounts.
JPMorgan Chase (JPM, Fortune 500) said it will eliminate overdraft fees for debit cards unless customers opt in, and it will cut the maximum amount of overdrafts per day to three from six. It will no longer charge for overdrawn balances of less than $5.
Chase customers are already prohibited from withdrawing more cash from an ATM than they have available in their account.
Overdraft uproar. A report last month from Moebs Services said U.S. banks will collect a record $38.5 billion in overdraft fees this year, with nearly all the revenue paid by just 10% of customers. The windfall is nearly double the $19.9 billion collected in 2000, as overdraft fees tick higher despite the recession.
The Moebs report said the national median overdraft fee rose to $26 from $25 in 2008, while larger Wall Street banks charge a median of $35.
Last week, Senate Banking Committee chairman Christopher Dodd, D-Conn., said he plans to write legislation that would require banks to get overdraft permission from customers. If a customer declines, any attempt to overspend would be rejected. A similar bill is pending in the House.
In May, President Obama signed into law a credit card reform act, and his administration has unveiled the first part of its plan. So far, the act has forced credit card issuers to mail bills earlier and give customers more advance notice before changing a contract.
More significant changes are expected in February, when the second half of the act is implemented.

Features

These Fortune 100 employers have at least 350 openings each. What are they looking for in a new hire? More

It would be the world's second-biggest economy. See how big companies' sales stack up against GDP over the past decade. More