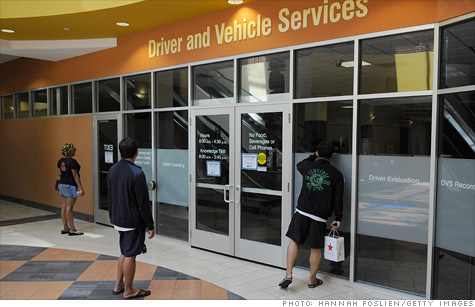 State agencies could reopen soon once the Minnesota government shutdown ends.
NEW YORK (CNNMoney) -- It's almost over.
Minnesota lawmakers will take up the state budget Tuesday afternoon, the latest step in ending the nation's longest government shutdown in recent years.
Lawmakers will vote on 12 bills that were drawn up in accordance with the budget deal that Governor Mark Dayton and Republican legislative leaders reached last Thursday.
The special session to approve the budget is scheduled to end Thursday morning, but the vote should take place before then. If the bills are approved, they will be sent to the governor for his signature, at which point the shutdown should conclude.
"Minnesota will be officially lights on," Dayton said.
However, even after Dayton signs the bills, the state won't reopen immediately, officials said. It may take a day or so for public employees to report for work, and agencies will need some time to get up and running again. Construction projects could take even longer.
"It's going to take a little bit of time," said Katharine Tinucci, the governor's press secretary.
The shutdown, which began July 1, brought many functions of state government to a halt. The state parks and rest stops are closed. Restaurants are unable to renew their liquor licenses. And some social service agencies are not receiving their state funds. Roughly 22,000 state workers remain unemployed.
But state services and agencies that were deemed essential by a state judge remain open during the shutdown. The state troopers continue to patrol, and state universities are open. The state is funding custodial care for residents in prisons, treatment centers and nursing homes. And it continues to pay for health care for patients covered by state plans, such as Medicaid.
The budget impasse finally came to an end last Thursday when the governor agreed to plug the remaining $1.4 billion budget gap by delaying state aid to schools and issuing bonds against future tobacco settlement payments.
In turn, he demanded Republican lawmakers set aside various policy issues and drop their demand to cut 15% of the staff in all state agencies.