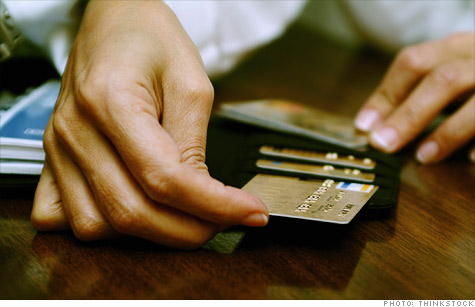 Retail sales gains were modest in January, dragged down by a drop in auto sales to consumers.
NEW YORK (CNNMoney) -- Retail sales rose in January, but were dragged down by an unexpected decline in auto sales, according to government data released Tuesday.
Overall retail sales were up 0.4% compared to December, the Commerce Department reported. That's only half the gain forecast by economists surveyed by Briefing.com.
The biggest problem was a 1.1% decline in auto sales in the government report. Excluding auto sales, retail sales rose 0.7% in the latest report.
"January's retail sales data are better than they look, but they don't suggest that consumption growth is about to set the economic recovery alight," said Paul Dale, senior U.S. economist for Capital Economics.
The drop in auto sales caught many experts by surprise because automakers reported their best monthly U.S. sales since the spike that occurred during the "Cash for Clunkers" program in 2009.
But much of the gain in reported auto sales was due to a big jump in January fleet sales to business, such as rental car companies. Those sales do not get included in the retail sales reading.
Economists said the sales excluding autos actually came in a bit better than expected, despite the weaker-than-hoped headline reading.
"To write this off as a weak report is a mistake," said Carl Riccadonna, senior U.S. economist at Deutsche Bank. He pointed out that most categories other than autos, furniture, health care products and nonstore retailers, primarily the online shopping, posted gains.
Part of what drove higher spending was an increase in gasoline prices, which lifted money spent at gas stations by 1.4%.
But there was also an increase in spending at general merchandise retailers, which includes department stores. Those sales rose 2% compared to December.
"All the post-holiday markdowns and gift cards received during the holidays worked their magic. They brought people into the stores," said Libby Bierman, analyst at Sageworks.
Sales at food stores climbed 1.3%. Riccadonna said that like the increased spending at gas stations, part of rise at supermarket checkouts was due to rising prices. But unlike the gas station rise, food prices accounted for only part of that gain.
"Whether it's buying more food or better cuts of meat, we can't say. But they're buying more, as they are in other categories," he said.
The report revised December data lower, suggesting an even weaker holiday shopping season than previously reported. Overall spending was revised down to essentially no gain after a 0.1% increase in the initial report last month, and there is now a 0.5% drop in spending excluding autos.
Economists had been hopeful that consumers would start spending again, as recent jobs reports showed a pick-up in hiring and a decline in unemployment. But consumers seem to be keeping spending in check, despite having more money in the their wallets.