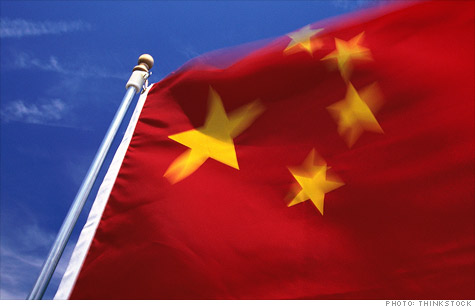 Chinese banks are expanding their presence in the United States, which could boost more M&A activity.
NEW YORK (CNNMoney) -- The Federal Reserve gave three state-owned Chinese banks its stamp of approval Thursday to expand their presence in the United States.
The central bank accepted an application from Industrial and Commerce Bank of China Ltd. (IDCBY) (ICBC), along with China Investment Corporation and Central Huijin Investment, to become bank holding companies by purchasing up to an 80% stake in New York-based Bank of East Asia U.S.A.
The approval marks the first time the Fed has allowed any large Chinese bank to purchase a U.S. bank, and it could boost merger and acquisition activity "as Chinese banks may look to acquire regional banks in order to establish a U.S. footprint," said Guggenheim senior policy analyst Jaret Seiberg, in a research note.
ICBC entered into an agreement with the Bank of East Asia in January 2011, and has been waiting for the Fed's okay.
"The issue [had] been whether the Federal Reserve would bless the Chinese regulatory system," said Seiberg. Now, the Fed's approval means that "the Chinese met the key supervisory standard required for its banks to own U.S. banks and to take U.S. deposits."
Meanwhile, the Fed also granted the Bank of China (BACHY) permission to open its fourth U.S. branch in Chicago. The Beijing-based bank already has two branches in New York and one in Los Angeles.
And the Agricultural Bank of China (ACGBY) won approval to open its first U.S. branch in New York.
All three applications were unanimously approved by Fed chief Ben Bernanke, vice chairwoman Janet Yellen, and Fed governors Elizabeth Duke, Daniel Tarullo and Sarah Bloom Raskin.