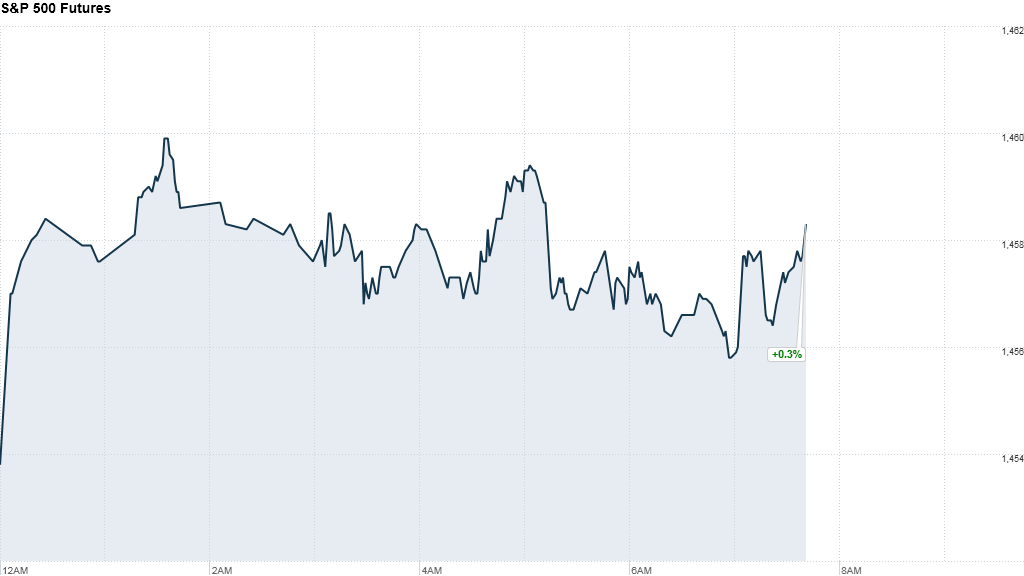 A third straight week of gains is in the balance Friday as U.S. investors keep tabs on the global economy and the iPhone 5 launch.
U.S. stock futures were barely higher. Going into the week's final session, the Dow Jones industrial average is up 3 points, the S&P 500 is down 5 points and the Nasdaq composite index is 8 points lower. All three major indexes have risen in the first two weeks of September.
It's been a sluggish week as investors worry about a global growth slowdown. Trading activity has been largely muted as a string of reports signal slowing growth in all parts of the world.
Early Friday, World Trade Organization economists scaled back their forecasts for world trade expansion, though recent moves by central banks around the world to take action was cheered.
"In an increasingly interdependent world, economic shocks in one region can quickly spread to others. Recently announced measures to reinforce the euro and boost growth in the United States are therefore extremely welcome," said WTO director-general Pascal Lamy, in a statement.
Related: Best stocks to own if you're betting on Obama
The Shanghai Composite ended the day 0.1% higher, the Hang Seng in Hong Kong finished up 0.7%, and Japan's Nikkei rose 0.3%.
In Europe, talk that Spain may be gearing up to ask for a bailout kept investors on edge. Britain's FTSE 100 was flat, the DAX in Germany gained 0.3% and France's CAC 40 rose 0.5%.
In the United States, Friday also marks "quadruple witching," when four types of contracts expire -- market index futures, market index options, stock options and stock futures. While many traders settle out those contracts in the days leading up the expiration, there is still some volatility on the actual day.
Otherwise, investors have little domestic economic data to digest. The day's only report, data on state and regional unemployment for August, is due at 10 a.m. ET from the Bureau of Labor Statistics.
U.S. stocks finished little changed Thursday.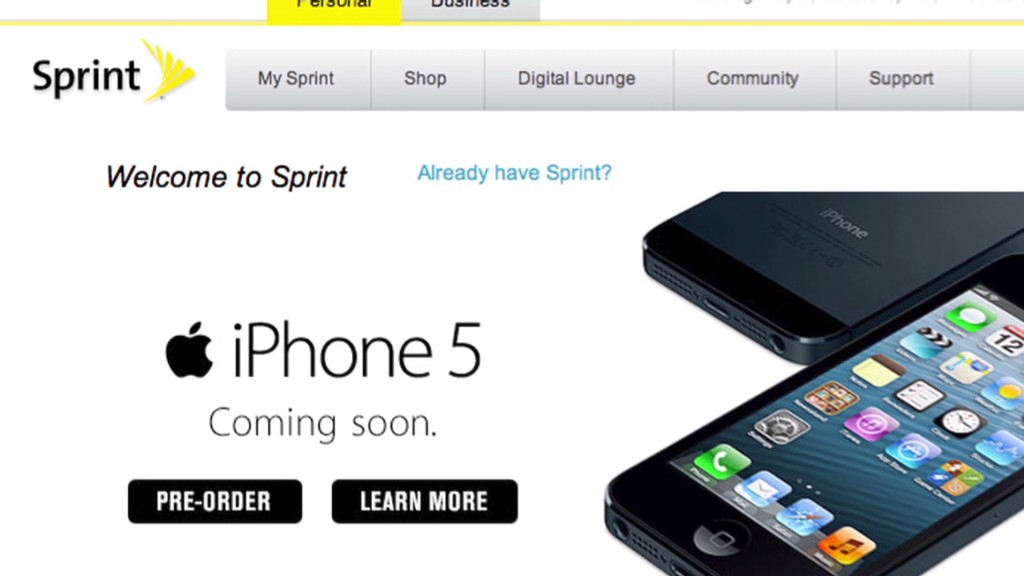 Companies: Apple's iPhone 5 goes on sale in U.S. stores Friday and is almost sure to be the company's best seller yet. Apple shares were up slightly in premarket trading and may open at a new all-time high.
Early in the day, KB Home (KBH) shares dropped more than 2% even though the home builder reported quarterly earnings of 4 cents per share that were contrary to anticipated losses. Shares of Darden Restaurants (DRI), which operates chains including Red Lobster and Olive Garden, were up less than 1% after it reported earnings of 85 cents per share, near expectations.
Shares of business software maker Oracle (ORCL) were up less than 1% a day after the company reported quarterly earnings in line with expectations.
McDonald's (MCD) shares were also slightly higher early Friday, a day after the fast food company promised to raise its dividend 10% for the fourth quarter.
Related: iPhone 5 sale draws huge crowds
Currencies and commodities: The dollar fell against the euro, British pound and Japanese yen.
Oil for October delivery rose 69 cents to $93.12 a barrel.
Gold futures for December delivery rose $5.60 to $1,775.80 an ounce.
Bonds: The price on the benchmark 10-year U.S. Treasury fell, pushing the yield up to 1.79% from 1.78% late Thursday.