U.S. stocks declined Wednesday, with the S&P 500 logging its fifth consecutive daily loss, as investors kept an eye on unrest in Greece and Spain.
The Dow Jones industrial average slipped 0.3%, while the S&P 500 lost 0.6% and the Nasdaq dropped 0.8%. The Dow and S&P 500 closed at the lowest levels in two weeks, while the tech-heavy Nasdaq finished at a three-week low.
Thousands of demonstrators took to the streets in Greece to protest new austerity measures. Meanwhile, anti-austerity protests in Madrid turned violent ahead of the Spanish government's release of its 2013 budget plan.
Yields on 10-year Spanish bonds shot up to 6.06% after the leader of Catalonia -- the country's richest region -- called for early elections, signaling a lack of confidence in Prime Minister Mariano Rajoy.
"Between the protests in Spain, strikes in Greece, the looming Spanish budget...there's plenty to be worried about," said Kathy Lien, managing director of foreign exchange strategy for BK Asset Management. "If the new reform packages and the 2013 budget contain some overly painful cutbacks, we could see more social unrest in Spain."
Related: Spain's precarious future
On Tuesday, European Central Bank President Mario Draghi said that while the ECB's bond-buying program is supporting financial markets, it must be coupled with "decisive measures by governments to address fundamental challenges and complete the euro-area's institutional architecture."
European stocks finished sharply lower. Britain's FTSE 100 lost 1.4%, the DAX in Germany dropped 1.8% and France's CAC 40 tumbled 2.4%. European turmoil pushed the dollar up against the euro. The greenback also gained versus the British pound and the Japanese yen.
Europe has been in the spotlight for nearly three years, and investor worries about the region's debt troubles will continue to ebb and flow as the search for a solution remains elusive, said Tom Schrader, managing director at Stifel Nicolaus.
Meanwhile, oil prices tumbled almost 2%, falling below $90 a barrel for the first time since early August. Oil for November delivery settled down $1.39 at $89.98 a barrel. Less than two weeks ago, crude oil prices topped $100 a barrel.
"The oil market is telegraphing that the global economy is even weaker than people believe," said Schrader.
Related: China stocks stuck in massive rut
China stocks also continued to struggle on economic growth concerns. Making matters worse, China's territorial dispute with Japan over islands that sit over a vast natural gas reserve is worsening trade relations and hurting companies in both countries.
Asian markets ended in the red, with the Shanghai Composite down 1.2%, the Hang Seng in Hong Kong down 0.8%, and Japan's Nikkei 2% lower.
In the United States, new home sales declined 0.3% in August to an annual rate of 373,000, according to a report from the U.S. government. Analysts were expecting sales to come in at an annual rate of 380,000.
A separate report showed that mortgage applications increased 2.8% last week compared to the previous one, according to the Mortgage Bankers Association.
Companies: Shares of electronic circuit board manufacturer Jabil Circuit (JBL) dropped almost 10% after the company reported earnings that fell short of expectations.
American Greetings (AM)shares jumped after the company said its board of directors received a offer from its CEO and president to take the company private for $17.18 per share, valuing the company at about $532 million.
Shares of Research in Motion (RIMM) rose after the firm reported its BlackBerry services added close to 2 million subscribers.
Banco Santander (SAN) began selling shares of its Mexican unit on the New York Stock Exchange Wednesday. Shares of Grupo Financiero Santander Mexico (BSMX) rose 6% on their debut.
Shares of Radio Shack (RSH) gained after the company ousted its CEO Jim Gooch. The company named CFO Dorvin Lively as interim CEO.
Dean Foods' (DF) stock climbed after the company said it is considering the sale of its Morningstar dairy division.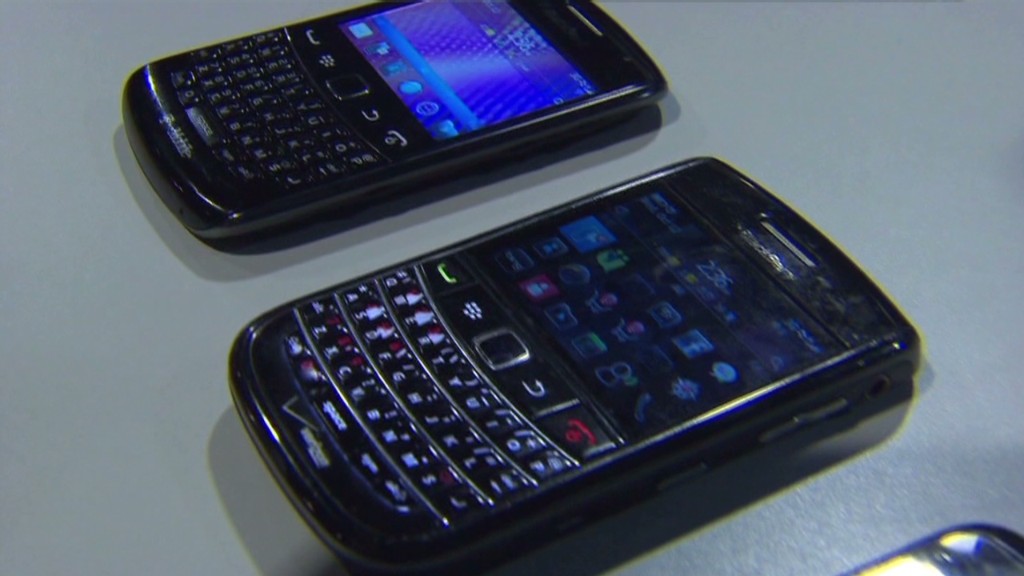 Commodities: Gold futures for December delivery dropped $12.80 to settle at $1,753.60 an ounce.
Bonds: The price on the benchmark 10-year U.S. Treasury rose slightly, pushing the yield down to 1.62% from 1.68% late Wednesday.