The stock market couldn't shake its slump Thursday, as investors weighed negative reports on the U.S. economy and turmoil overseas.
The Dow Jones industrial average, the S&P 500 and the Nasdaq closed down between 0.2% and 0.4%. The Dow and Nasdaq were lower for the fourth straight day. The S&P 500 finished with its third straight day of losses.
Investors had a host of economic numbers to digest Thursday, and none were good. Global headlines added to their worries. Both the Dow and Nasdaq have dropped to their lowest levels since June.
China's ruling Communist Party named its next seven leaders, the eurozone officially entered a double-dip recession, and Israel launched a series of blistering air strikes Wednesday on what it said were terrorist targets in Gaza.
But above all else, fiscal cliff fears in the United States remain a heightened concern.
"With expected tax increases, investors are looking for opportunities to sell as opposed to reasons to buy," said Jay Feuerstein, CEO and CIO of 2100 Xenon. "Our stock market tries to rally and then by midday falls flat. I'm looking for any news or hint of conciliation politically, otherwise I think it's dangerous trading."
President Obama met with CEOs Wednesday to discuss the fiscal cliff and is scheduled to meet with congressional leaders Friday.
The report on initial jobless claims showed the lingering effects of Superstorm Sandy in the Northeast: 439,000 people filed for their first week of unemployment benefits last week. That was much higher than the forecast of 388,000 and is the highest jobless claims tally since April 2011.
BP (BP) agreed to plead guilty to criminal charges over the Deepwater Horizon disaster in the Gulf of Mexico and will pay $4 billion to resolve criminal charges. Shares rose slightly.
Meanwhile, the Consumer Price Index showed that inflation remained tame in October, ticking up 0.1% during the month, as expected.
The Federal Reserve Bank of Philadelphia's monthly manufacturing survey showed a drop in activity. Analysts had predicted that November manufacturing would stay flat.
At a speech in Atlanta, Federal Reserve Chairman Ben Bernanke said the Fed is willing to do what it can to help the housing market. He said housing is rebounding, but still faces challenges. Meanwhile mortgage rates hit another all-time-low Thursday.
Full coverage of Europe's Debt Crisis
The eurozone officially slipped into recession in the third quarter, as official figures showed growth among the 17 euro countries shrinking 0.1%. It's the second recession in the eurozone since 2009.
European stocks closed lower. Britain's FTSE 100 shed 0.8%, the DAX in Germany lost 0.8% and France's CAC 40 fell 0.4%.
Asian markets ended mixed. The Shanghai Composite dropped 1.2% and the Hang Seng in Hong Kong dropped 1.5%%, while Japan's Nikkei surged 1.9%.
Related: Meet China's new leaders
Wal-Mart (WMT) shares slid nearly 4% after the No. 1 retailer's revenue fell short of forecasts, and the company cited currency fluctuations and "economic conditions" as negative factors impacting its sales.
"Current macroeconomic conditions continue to pressure our customers," said Charles Holley, Wal-Mart's executive vice president and chief financial officer, in a statement. The retailer also expanded its internal probe of foreign corruption practices.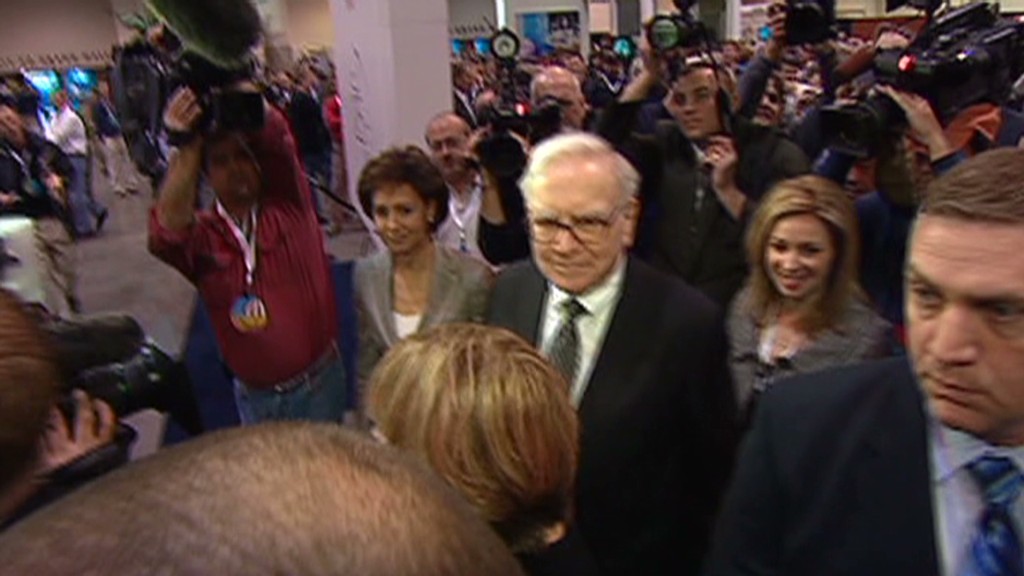 Target (TGT) shares rose about 2% after the retailer reported earnings in line with forecasts, but missed revenue forecasts.
Shares of United Airlines (UAL) closed down more than 2% after the company announced a computer outage that affected some of its flights.
Apple's (AAPL) stock, already in bear market territory, slipped to a six-month low, after falling more than 2%.
PetSmart (PETM) beat earnings expectations, sending its shares soaring.
Currencies and commodities: The dollar fell against the euro but rose against he British pound and the Japanese yen.
Oil for December delivery shed 87 cents to $85.45 a barrel.
Gold futures for December delivery fell $16.30 to $1,713.80 an ounce.
Bonds: The price on the benchmark 10-year U.S. Treasury stayed steady with the yield hovering around 1.59%.