Stocks rose Monday on hopes a deal is taking shape in Washington to resolve the fiscal cliff.
The Dow Jones industrial average gained 0.8%, while the S&P 500 added 1.2%. The Nasdaq rose 1.3%.
Shares of big banks and housing stocks were among the best performers. Bank of America (BAC) led the Dow. JPMorgan (JPM), Goldman Sachs (GS), Citigroup (C), Morgan Stanley (MS) and Wells Fargo (WFC) all gained. Retailer Home Depot (HD) was the second best gainer on the Dow, while builders Pulte Group (PHM) and DR Horton (DHI) led the S&P 500.
The gains came as investors welcomed signs of movement in the weeks-long stalemate between President Obama and Congress over tax hikes and spending cuts set to kick in automatically on Jan. 1, widely known as the fiscal cliff.
House Speaker John Boehner has offered to extend the debt limit for a year in order to reduce the deficit, a source told CNN. Over the weekend, Boehner suggested he was open to including higher tax rates on the wealthiest Americans. The White House, which has called for higher tax rates on top earners, said the offer didn't go far enough but described it as "progress."
Boehner's overture "fundamentally transforms" the fiscal cliff debate, said Helen Fessenden, an analyst at political risk research shop Eurasia Group. "It not only means that a series of interlocking trade-offs can be considered in pursuit of a deal but it also signals that the Speaker ultimately believes a deal can be reached."
While investors welcomed the development, most doubt that a deal will be reached until the last possible moment.
"They're going to come up with a solution closer to the end of the year," said Bernard Kavanagh, vice president of portfolio management for St. Louis-based broker Stifel Nicolaus. "It's political suicide if they don't."
Looking beyond the fiscal cliff, Kavanagh said the market is poised for a rally as stocks are trading at attractive valuations relative to earnings expectations. "We're pretty bullish going into next year," he said.
Stocks were also supported by hopes for new stimulus measures in Japan, after an election over the weekend cleared the way for Shinzo Abe to return as prime minister. Abe has promised monetary and fiscal stimulus to rescue the world's third largest economy from recession. The yen rose versus the U.S. dollar, but the greenback fell versus the euro and British pound.
Before the opening bell, the New York Federal Reserve reported manufacturing conditions in the area have worsened in December. The index fell more than expected, to -8.1, from -5.2 in November.
Related: Do I need to sell my mutual fund to capture its gain?
In company news, Sprint announced it will buy out the rest of Clearwire for $2.2 billion early Monday, after making an offer last week. Clearwire (CLWR) stock fell 14%, while shares of Sprint (S)were flat.
Caribou Coffee Company (CBOU) agreed to be taken over by Joh. A. Benckiser Group, a German holding company that also bought Peet's Coffee & Tea earlier this year. The deal is valued at $340 million, according to a joint statement. Caribou's stock soared 30%.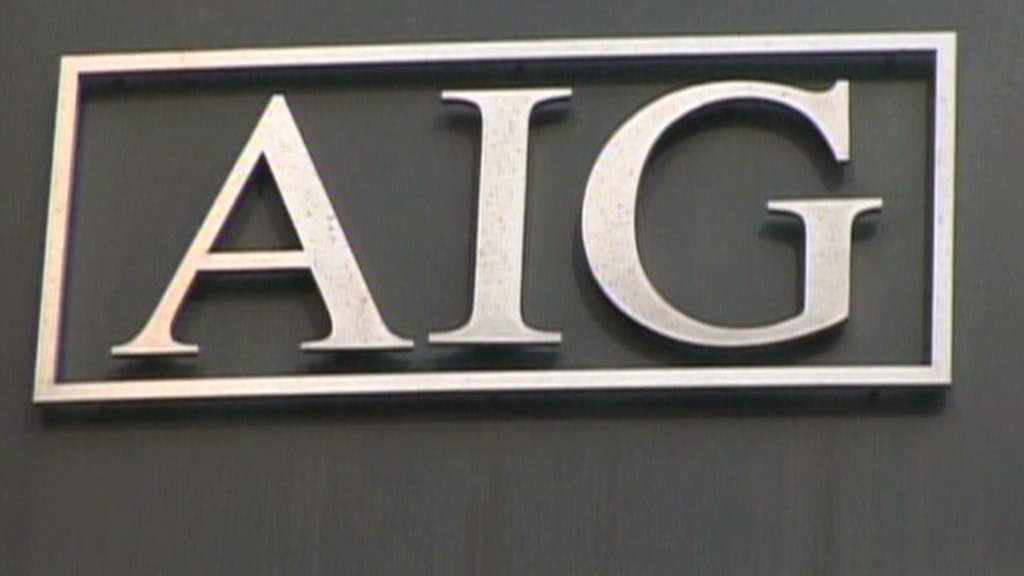 Apple (AAPL) rose nearly 2% after slipping below $500 in pre-market action. Apple has dropped significantly over the past four months. Citigroup cut its rating on the stock to "neutral" from "buy." Analysts at Cannacord Genuity and Mizuho Securities both lowered their price targets for Apple shares, citing weaker-than-expected sales of iPhones and iPads.
AIG (AIG) said it would sell the remainder of its Asian unit, AIA, in deal that could be worth $6.5 billion for the global insurance company. Shares rose 3%.
Shares of Smith & Wesson (SWHC) fell more than 5% amid speculation the U.S. government will impose stricter gun laws in the wake of a mass shooting in Connecticut. Shares of Sturm, Ruger (RGR) fell as well.
U.S. stocks ended lower Friday as concerns about the fiscal cliff continued to eclipse signs of improvement in the global economy.
Asian markets ended mixed Monday, with Japan's Nikkei index posting the strongest gains as a result of the weekend's elections.
Meanwhile, European markets ended lower. London's FTSE 100 (UKX) fell 0.4%, while the CAC 40 (CAC40) in Paris lost 0.3%. The DAX (DAX) in Germany ended flat.
In other overseas news, India's finance ministry released its projections for gross domestic product in 2012-2013. Overall growth for the year is expected to come in around 5.7% to 5.9%, which would mark the slowest rate of growth in 10 years.
In other markets, oil and gold prices edged higher.
The yield on the 10-year U.S. Treasury note rose to 1.75%.
Foreign investors and central banks made $15.8 billion in net purchases of U.S. Treasury notes and bonds in October, according to the government's Treasury International Capital report. That compares with net sales of $17.4 billion in September.