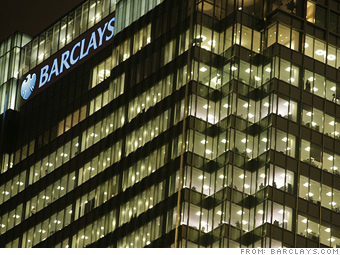 SUNDAY MORNING
On Sunday morning, the executive group re-assembled at the Fed at nine o'clock. "Everything was ready to go on Sunday morning," one participant said. "People were happy with the term sheet, so there was a doable deal on the table." But the Barclays deal required a sign-off from the Financial Services Authority, in London - the UK equivalent of the SEC.
Around 9:45 Sunday morning, after speaking with his UK counterpart, Alistair Darling, the Chancellor of the Exchequer, and to the Financial Services Authority, Paulson summoned Bart McDade, Lehman's president, to his office at the New York Fed and told him "Deal's off. The FSA has turned it down."
Paulson then told the remaining bankers, according to one, "Let's start talking about what the world will look like if Lehman goes under. Let's focus on a solution for stabilizing the markets."
Read more.
NEXT: Who's next?
Last updated December 16 2008: 4:23 PM ET
Email
|
Print
|

Digg this story
|
RSS