It used to be so simple: Cars painted racing green were British, red cars were Italian. Now Tata owns Jag, and Volvo is being shopped to the Chinese. We followed the winding road of these heritage brands.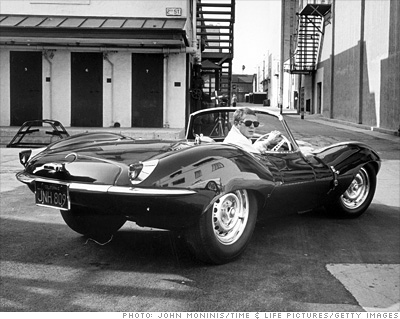 Jaguar opened its doors in 1922 as Swallow Sidecars, making -- yes -- motorcycles sidecars. In 1945, recognizing the dangers of marketing an "SS" car in postwar Britain, the company changed its name, and soon experienced what many see as its finest hour with the introduction of the Jag XK120 in 1948.
The company's open two-seat roadsters won five of seven runnings at Le Mans in the mid-fifties, and sold well at home and abroad -- especially among celebrities like Clark Gable, Bogie and Bacall, and perhaps most famously, Steve McQueen.
In 1960, Jaguar began gobbling up smaller companies, until it became British Leyland, Britain's largest car manufacturer. But the growth came largely at the expense of the Jaguar brand: It was acquired in 1989 by Ford, which resold it in 2008 -- having never once shown a profit -- to the Tata group, the Indian conglomerate that also produces the $2,500 Tata Nano, the world's cheapest car.
NEXT: Aston Martin