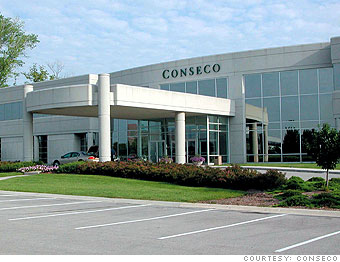 Rank:
7
Date of bankruptcy filing:
12/17/02
Assets:
$61 billion
After years of poor executive leadership, the insurance and finance company accrued massive debt of more than $8 billion and was forced to file for bankruptcy in December 2002. It reorganized and reduced debt to $1.4 billion, emerging in less than a year after selling its finance business. Conseco now sells life insurance and supplemental health insurance to more than 4 million customers.
Because of a number of flaws in the settlement system, Conseco's restructuring resulted in an overhaul of the credit default swap market. Recently, Treasury Secretary Timothy Geithner has called for further regulation, saying that over-the-counter derivatives should be traded on exchanges and that dealers be subject to federal oversight.
NEXT: Chrysler