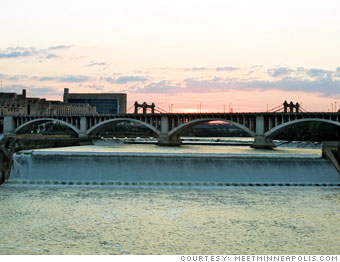 Population:
374,956
Pros:
Financial support for entrepreneurs, scenic lakes
Con:
High taxes
Minnesota may be the land of 10,000 lakes, but its biggest cities are also filled with thousands of entrepreneurs. Minneapolis, in particular, has been working hard to recruit and support small business.
The Emerging Entrepreneur Capital Acquisition loan program is one example of the city's low-interest financing options available to new and expanding companies. To ease the pains of filing for permits and licenses, the Minneapolis Community Development Agency opened a one-stop business center in its office. The research and resources of the University of Minnesota and other area colleges have greatly contributed to the growth of the city's high-tech sector. One potential sticking point for entrepreneurs: Minneapolis has high state and local taxes.
Minneapolis' lakes offer recreational activities and scenic getaways, and private donors and foundations have invested $500 million in developing the city's art and cultural scene. Hot spots include the Walker Art Center, which hosts music, dance, film, theater, and educational activities. Other amenities in the metro area include the Minneapolis Sculpture Garden, five professional sports teams, and the Mall of America. -Brandi Stewart
Interactive map: Minneapolis


Find homes for sale in Minneapolis


NEXT: 24. Fargo, N.D.

Last updated July 02 2008: 11:16 AM ET
Email
|
Print
|

Digg this story
|

RSS