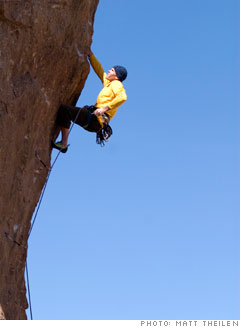 Population:
210,055
Pro:
Direct road and rail connections to the East and West coasts
Con:
The city's expansion is limited by surrounding mountain ranges
Reno and its neighbor, Sparks, boast a thriving warehouse distribution industry, thanks to Nevada's low taxes and the cities' location astride Interstate 80, one of the main East-West trucking corridors.
Ski resorts and casinos around Reno-Sparks have seen heavy investment in recent years, and there are specific tax incentives for the renewable energy industry. In 2007, Reno issued 4,000 new business licenses. Culture vultures benefit from the presence of the Nevada Opera, as well as the local symphony and chamber orchestra. Traffic is minimal: the only reason to drive slowly is to soak up the beautiful scenery. -Malika Zouhali-Worrall
Interactive map: Reno


Find homes for sale in Reno


NEXT: 55. Dover, Del.

Last updated July 02 2008: 11:16 AM ET