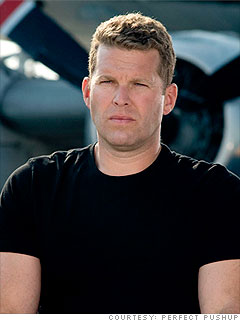 Alden Mills
Founder, Perfect Pushup
Moved manufacturing to China in 2004.
Cost increase since then: 20%-30%
While steel and iron prices have surged more than 30% since 2007, oil and natural gas prices have skyrocketed even higher, doubling in the past 18 months. Companies that manufacture in China now pay more for both the raw materials of their products and to transport the finished goods back to the U.S.
In addition, the price of land on China's east coast is also on the rise: Rents are climbing rapidly in Shanghai, Beijing, Guangzhou and Shenzhen.
Mills manufactures his Tiburon, Calif., company's fitness equipment in two Guangdong province factories. Since moving his manufacturing overseas in 2004, Mills has seen costs jump. Perfect Pushup specializes in ergonomically correct workout-equipment handles made of metal and rubber; the rise in oil and steel prices has taken a direct toll on the company's bottom line.
"We go through exhaustive design analysis and limit the need for costly materials, while also maintaining functionality," Mills says. "Everyone has to get creative to keep costs in line."

NEXT: Slashing the trade surplus