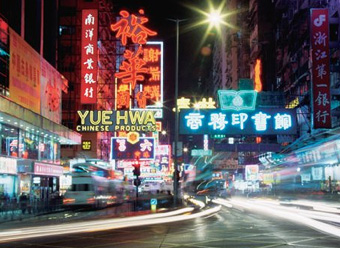 2009 rank:
#4
2008 rank:
#4
Applying for a construction permit just got a whole lot quicker in Hong Kong, according to "Doing Business." By eliminating eight procedures, Hong Kong cut its processing time has been cut by more than five weeks to 119 days. Fees have also been reduced.
But even without these reforms, Hong Kong's position at the top of the Doing Business ranking is locked in thanks to its low importing and exporting costs, and the fact that it's one of the easiest places for entrepreneurs to get credit and to pay taxes. Corporate tax returns are filed electronically, and only four tax payments are required annually. Complying with tax requirements takes an average of just 80 hours a year.
As for enforcing contracts, Hong Kong has the fifth fastest processing time in the world, averaging 211 days. Another factor working in this economy's favor are the strong legal rights enjoyed by borrowers, lenders and investors.
Recent reforms made in the construction-permit application processes and in the bureaucracy of closing a business are thanks in part to Hong Kong's "Be the Smart Regulator" program, which targets red tape by routinely asking business executives what regulatory areas need reform.
While Hong Kong is another economy in which it's easy to hire and fire, getting rid of a worker can be pricey: notice, penalties and severance adds up to about 62 weeks of salary.

NEXT: 5. Denmark