The World Bank's annual "Doing Business" report ranks 181 countries on how friendly their regulatory climate is to entrepreneurs. Check out these top 20 hot spots.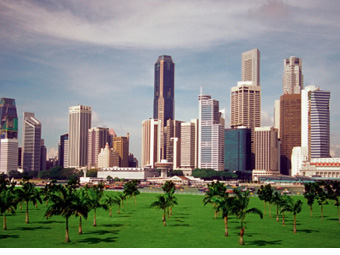 2009 rank:
#1

2008 rank:
#1
Singapore has a three-year history at the top of this ranking, thanks to its business-friendly bankruptcy and labor laws, its low and quick-to-file taxes, and its generally high-tech approach to everything.
This year, reforms in two sectors - starting a business and dealing with construction permits - helped the city-state hold its place at number one.
A new company can now be set up in four days thanks to improvements in Singapore's electronic business registration service.
Singapore's newly streamlined construction-permit application process, also online, has reduced waiting times to 38 days, the third fastest time in the world. What's more, once they've filed their paperwork, builders in Singapore can receive regular e-mail or text-message updates on the status of their applications.
In other areas, Singapore continues to come in on top, with some of the world's strongest laws protecting investors, lenders and borrowers; lowest import and export costs (less than $500 per container); and the fastest time to resolve commercial disputes in the world: 150 days.
NEXT: 2. New Zealand