Demand for personal financial advisors is projected to grow a whopping 41% between 2006 and 2016. Which other careers on Money and PayScale.com's list of America's best jobs will see big opportunities?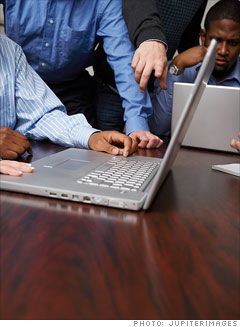 10-year growth: 28%
Current total employment: 12,000
Just like an architect would design a building to be structurally sound, aesthetically pleasing and functionally practical, a software architect designs computer programs that help a business run efficiently and practically. The auto industry is a particular hot spot: Cars these days can easily have at least 40 computers inside to run everything from the lights and radio to the seat-warmers -- and these gurus are needed to design the programs that keep them running.
NEXT: Physical Therapist
Last updated October 12 2009: 5:03 PM ET
Note
: We looked at jobs from the top 100 with the highest 10-year growth rate. When there were multiple job titles from the same category, we selected the job with the highest current total employment.
*Job is in the top 100. Money only ranked jobs in the top 50.