Car collecting seems like an expensive hobby, but it doesn't have to be. With just $5,000 or less, you could buy a fun car.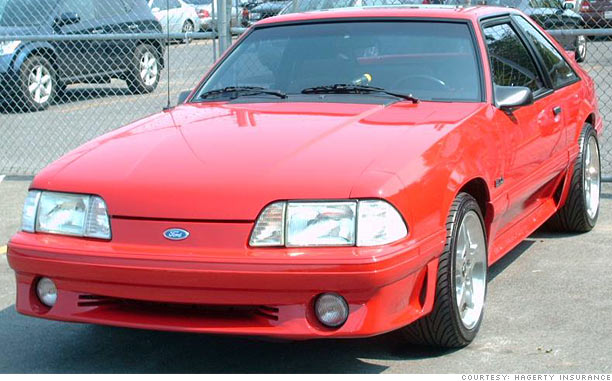 Current Value: $3,000
To get started on the cheap, Hagerty Insurance, which specializes in covering collectible cars, recommends these ten models. The values given here are for cars in average condition.
One excellent cut-rate collectible is this older, V8-powered Ford Mustang. With demands for fuel economy rising, performance took a back seat in most late 1970s and early 80s cars. That made the 205 horsepower Mustang 5.0 HO a particularly desirable model for performance fans.
Starting next year, Ford is bringing out a new 5.0-liter displacement V8 for the Mustang, which will bring more attention to the original.
NEXT: 1975-80 AMC Pacer