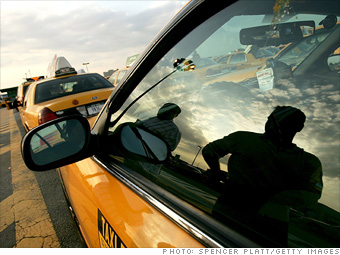 2008 fatality rate:
19.3 per 100,000 workers.
Cabbies and livery drivers tend to drive faster than most, as anyone who has ever ridden in a New York City cab can testify. They may not have as many accidents per mile as the average driver, but the speed at which they're traveling can mean a higher percentage of fatal crashes than there would be at lower velocities.
In addition, these workers carry cash, making them more likely to be crime victims. They often work in some of the more dangerous urban neighborhoods, taking people home late at night who fear walking the streets. Many are killed in robberies.
More galleries
Last updated April 08 2010: 3:39 PM ET
Source: Source: Bureau of Labor Statistics